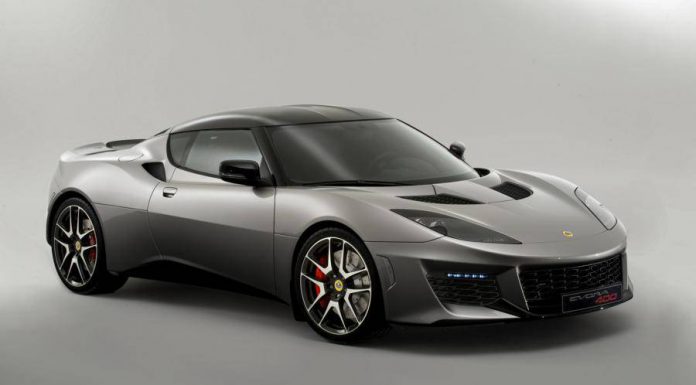 For the year to the end of March 2015, British sports car manufacturer Lotus has announced a 55 per cent jump in sales over the previous year.
From March 2013 through to March 2014, Lotus sold a total of 1296 cars. By comparison, a total of 2015 cars were sold by the marque from March 2014 to March this year. China saw the largest percentage increase in sales with them boosted by 186 per cent. Elsewhere, sales in the United Kingdom jumped by 102 per cent up to 346 units while France and Germany saw increases of 177 per cent and 130 per cent respectively.
The best-selling model for Lotus in the last 12 months was the Elise with a total of 729 units sold, representing an 80 per cent increase over the previous year. As for the Exige S, sales jumped by 53 per cent to 724 cars while 562 Evora models found new homes, a rise of 35 per cent. One reason behind the increase in sales is that an additional 36 Lotus dealerships which have been opened bringing the current figure to 174 outlets.
Discussing the results, Lotus chief executive Jean Marc Gales said "This positive result is something that we have not witnessed at Lotus for many years. We are meeting both time and budget deadlines, yet we appreciate that we still have hard work to do to maintain the progress.
"Our continued expansion demonstrates the customer confidence in Lotus and that our product development strategy is meeting its objectives, while remaining true to our core pillars of efficiency, light weight, high performance and driving purity in the most desirable packaging," he said.