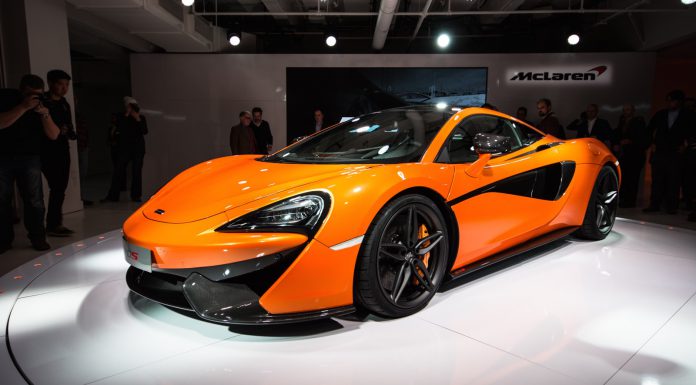 On the back of the McLaren 570S Coupe launching at New York, it has emerged that the next body style in the McLaren Sports Series range will debut next year.
Car and Driver reports that the second Sports Series body style won't be the Spider and will instead by a 'Longtail' variant with revised styling and more power than the 570S. Details about the McLaren Sports Series Longtail remain unclear but considering the British firm added 25 hp to the 675LT over the 650S, we can expect a similar jump in power for the 570S-based Longtail derivative.
Further details about the car remain unclear but Car and Driver has gone on to report that the Spider in the range will be introduced in 2017 – the same year the McLaren 650S is expected to be replaced. Alongside these two new body styles, other sources claim that both Targa and GT versions could be on the cards.
Before any of them arrive however, the McLaren 540C will be introduced with a focus on the Asian market. It will feature a detuned variant of the 570S's 3.8-litre twin-turbo V8 and pump out 532 hp and 398 lb-ft of torque. It is pinned for a debut at the Shanghai Auto Show 2015 later this month.
[Via Car and Driver]