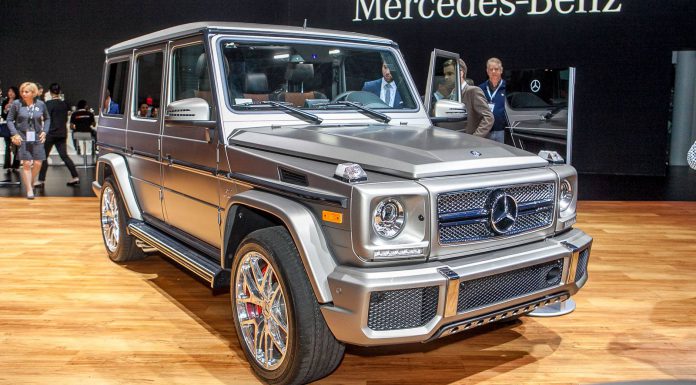 At the ongoing New York Auto Show 2015, the Mercedes-Benz G65 AMG has been displayed in America for the first time. On the back of this, the German automaker has released pricing for the beastly G-Class offroader ahead of its U.S. launch.
Pricing for the Mercedes-Benz G65 AMG has been set at $217,900 excluding the obligatory $925 destination and delivery charge. That price makes it the third most expensive Mercedes-Benz model offered in the United States behind the $220,000 S65 AMG sedan and the $230,900 S65 AMG Coupe. The G65 AMG's price sits slightly above the SL65 AMG base price of $200,000.
The styling is one thing but the engine, power and brute force of the Mercedes-Benz G65 AMG is another. Under its angular hood the G65 AMG hides a monumental power plant. The G65 AMG features a twin-turbocharged 6.0-litre V12 AMG engine. It produces 604 hp and 738 lb-ft of torque mated to the AMG Speedshift Plus seven-speed automatic transmission.
Consequently, it reaches 100 km/h from a standstill in 4.4 seconds as well as a limited top speed of 276 km/h.