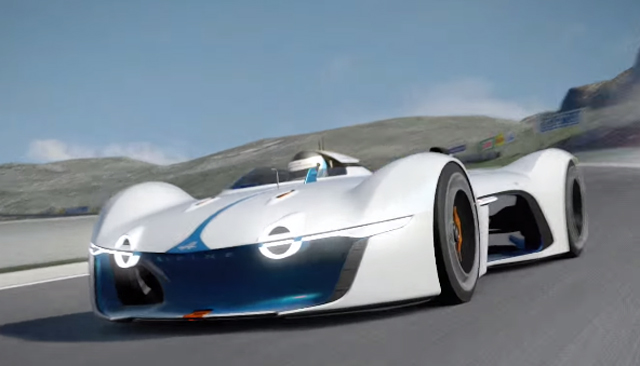 On the back of the Alpine Vision Gran Turismo Concept being launched for Gran Turismo 6, the French marque has released an intriguing video dubbed 'Inspirations' for the car. It is essentially a promotional video for the mythical racer and while it is virtual, it certainly does portray the car as one of the most exhilarating available on the ever-popular racing simulator.
Alpine says that the video perfectly highlights the innovations, design and aesthetics of the Renault-owned brand with the video's director, Fabrice Coton revealing how he took inspiration from comic strips that he grew up reading.
[youtube]https://www.youtube.com/watch?v=2tuObNUTnbc[/youtube]
According to Alpine's artistic director Emilie Gruson, "The Alpine Vision Gran Turismo film is a real expressive exercise. We wanted to get back to our world and our values: agility, the mountains, competition and elegance."
As for the Alpine Vision Gran Turismo Concept itself, work started on it in July 2013 when 15 staff from Polyphony Digital visited Alpine's design studio. Generally speaking, the design of the Alpine Vision Gran Turismo has been influenced by past Alpine models and concepts. As such, it features a single seater design and is right hand drive and utilises a very futuristic design.
Consequently, it incorporates both LED headlights and taillights and is about as far from a production car as you can get. In the company of other concepts unveiled for the Vision Gran Turismo project however, it fits in perfectly. Underpinning the car is a carbon fibre monocoque with power provided by a 4.5-litre V8 engine delivering a total of 450 hp at 6500 rpm and 580 Nm of torque at 2000 rpm. Consequently, it has a proposed top speed of 320 km/h.