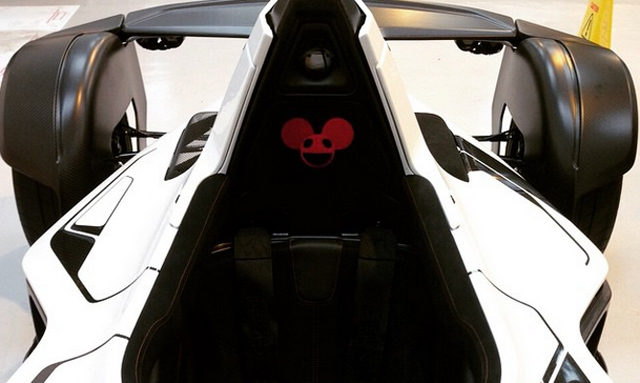 On top of waiting for his Lamborghini Huracan and McLaren P1 to be delivered, Canadian DJ deadmau5 has just confirmed that his BAC Mono is on its way to Los Angeles from its factory in Liverpool.
Deadmau5, real name Joel Zimmerman, posted the photo above to his Twitter account with the caption 'Tested and approved! Off to LA From Liverpool! Yay!' The picture also shows that the sports car's headrest features deadmau5's famous mouse logo.
As a reminder, the BAC Mono is powered by a 2.3-liter four-cylinder engine courtesy of Cosworth. It delivers a potent 285 hp and is mated to a Formula 3000 six-speed sequential transmission created by Hewland. When combined with the light overall weight of the Mono, it can sprint to 100 km/h in just 2.8 seconds and a top speed of 274 km/h.