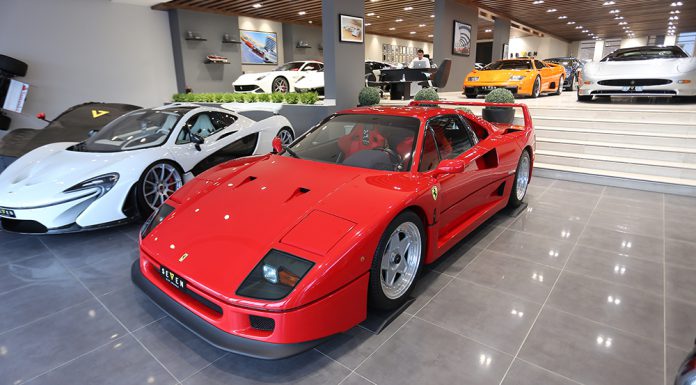 Widely regarded as one of the world's greatest ever supercars, it is absolutely no surprise why Ferrari F40s routinely sell for well in excess of 1 million dollars. Now a pristine 1990 model year example is up for sale from Seven Car Lounge in Riyadh, Saudi Arabia.
While no pricing details have been made public, this F40 does have 7300 km on the clock and while that is more than some, it is still very little considering this is a 25 year old supercar still capable of phenomenal levels of performance.
While it is hard to tell solely from these pictures, it appears as though this F40 has been reasonably well maintained with no obvious paint damage. The interior looks equally as clean and untouched with the red racing seats looking almost brand new. Additionally, the carpet across the dashboard, A-pillars and centre console appears free of any rips, tears or obvious scratches.
Of course the real headline for all Ferrari F40s is the incredible engine capable of sending them to 320 km/h (200 mph). That engine is a twin-turbocharged 2.9-litre V8 pumping out 478 hp.