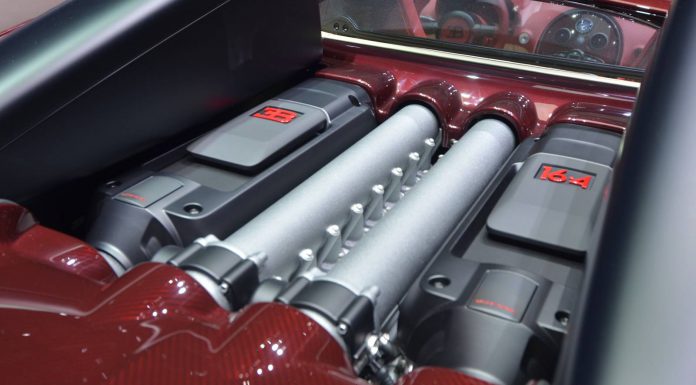 At the Geneva Motor Show 2015, the 450th and final Bugatti Veyron was revealed in the form of the Grand Sport Vitesse La Finale. Now a very intriguing video showing the Veyron's advanced engine assembly line has been released and as you'd imagine, it provides a rather incredible look as to how one of the world's most advanced powertrain's comes to life.
[youtube]https://www.youtube.com/watch?v=oCdSdbUhP6o&t=86[/youtube]
As we covered in our special tribute post to the Bugatti Veyron, the car's story starts way back in the Tokyo Motor Show 1999 when the covers were taken off the bold Bugatti Veyron EB 18.4 concept. By September 2005, production started and the Veyron became the world's fastest production car with a verified top speed of 407 km/h in 16.4 specification.
In both Super Sport and Grand Sport Vitesse variations, its 8.0-litre quad-turbocharged W16 engine delivers 1200 hp at 6400 rpm and 1500 Nm of torque between 3000 and 5000 rpm. In Veyron Super Sport specification, the car can reach 431 km/h (267.8 mph) while the top speed of the Vitesse (introduced in 2012) sits at 408.84 km/h (254.04 mph).
As mentioned, the La Finale was introduced at Geneva and its body combines red carbon fibre alongside a number of gloss black elements.