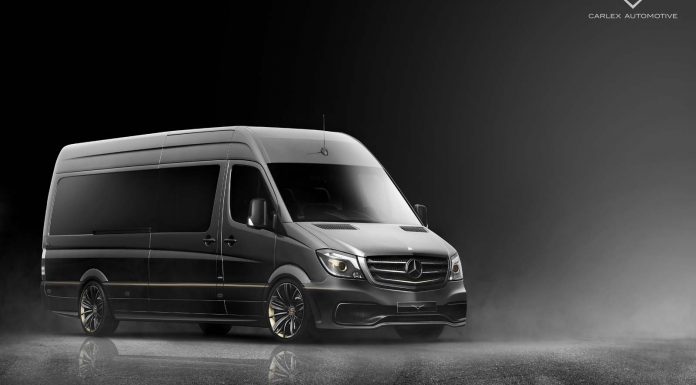 Offering bespoke packages for all many of sports cars, supercars and luxury cars, interior specialists Carlex Design know all too well how to turn a nice interior into a true work of art. So when Carlex Design got their hands on a Mercedes-Benz Van, they ensured the result was the most luxurious and eye-catching interior they'd ever completed and they did just that.
To create the car pictured, Carlex Design started with a stock Mercedes-Benz Sprinter van and decided to keep the exterior of the car relatively stock. In fact, with the exception of the aftermarket wheels, heavily tinted windows and new front-lip, the car is as unimposing as any other Sprinter. In typical Carlex fashion, the cabin is where all the action is.
For starters, a plethora of new elements have been fitted in high quality leather with Carlex Design actually offering leathers finished in 40 different colours. Elsewhere, the tuner adds a selection of wooden, aluminium and polished steel elements to create an extra sense of panache and comfort.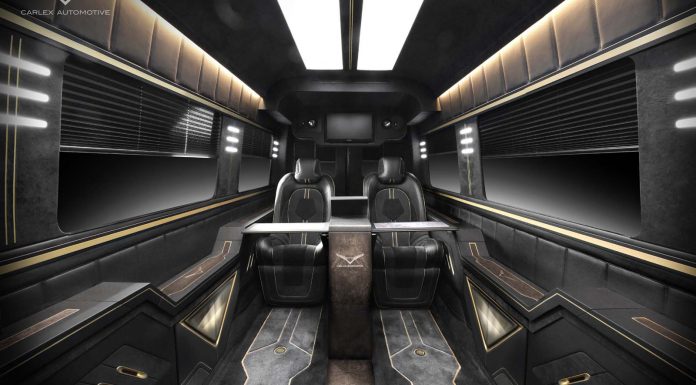 Key features of the Mercedes-Benz Sprinter by Carlex Design include 6 brand new seats with four of them in the rear. Additionally, it includes an independent air conditioning system, electrically controlled blinds, aircraft style folding tray tables, pneumatic suspension, LED lighting, a large TV, a plethora LED screens as well as an Audiophile multimedia system.
Surely one of the most incredible features of the Mercedes-Benz Sprinter by Carlex Design are the 1.25 inch thick woollen carpets which provide an extraordinary sense of comfort and style.