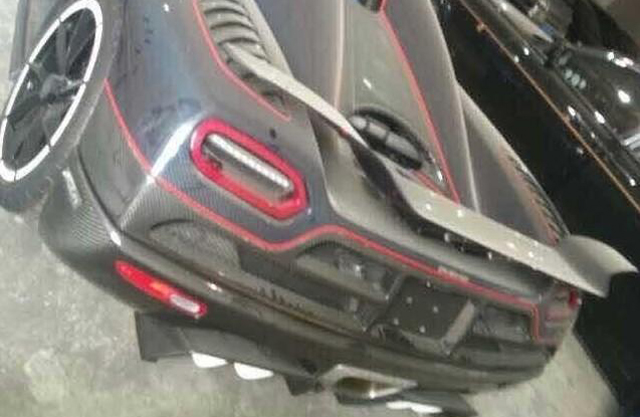 In September 2012, the one-off Koenigsegg Agera R BLT was revealed. Less than a month later, it was seized while entering China after it was discovered the owner hadn't declared it nor paid income tax. Now over two years later, it has emerged that the Agera R BLT is still under the control of Chinese officials and has been collecting dust in a warehouse.
Following an exceptionally long period of hibernation however, the Koenigsegg Agera R BLT could soon find a new home. CarNewsChina is reporting that Chinese customs is set to auction off the Swedish hypercar in the first quarter of this year. Interestingly, the original owner won't be looking to buy back his own car after reportedly losing interesting in it and since taking delivery of a red Ferrari LaFerrari.
The story behind the Agera R BLT suggests that prior to being delivered to its Chinese owner, it was unloaded in Malaysia and registered there. It was then shipped to Guangzhou in an effort to avoid local taxes which would have reportedly totalled as much as $2.35 million.
It seems inevitable that when the car is sold, it will either have to be shipped back to Angelholm, Sweden or alternatively, a Koenigsegg mechanic may have to fly out to China to ensure it is in perfect working order.
For those that are curious, the name BLT does not refer to the sandwich. BLT has a different meaning in Chinese. The name was chosen as it represents the pinnacle of the Koenigsegg customization program and shows how truely bespoke a Koenigsegg can become. It features a unique blend of blue and grey carbon fibre with red highlights and a number of special options, specified by the customer.
The Agera R BLT features Koenigsegg's in-house developed 5.0-litre twin-turbo-charged V8 engine which produces 960hp with 93 octane fuel and 1140hp with E85. For the 2013 model Koenigsegg made eight changes to ensure that the package remains an attractive proposition for hypercar buyers.
[Via Car News China]