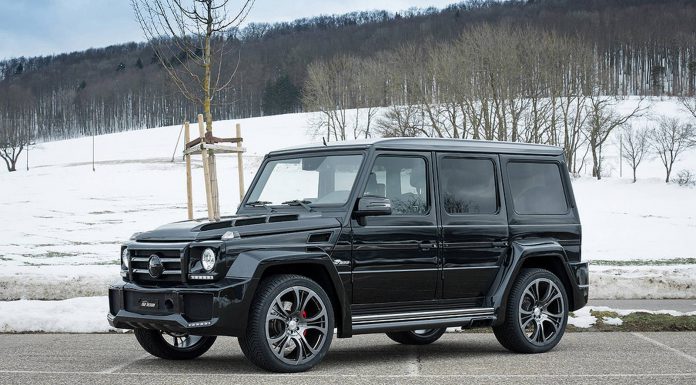 FAB Design will display the FAB Design G-Shahin at the Geneva Motor Show 2015. The kit fits either the previous generation G 55 AMG or the latest G 63 AMG, providing power boosts and body enhancements for a distinctive new look.
The body modifications are finished in composite material or prepreg-carbonfibre. They include a new front spoiler, rear spoiler and the all new side skirts. The engine cover is also new and helps to achieve an even more exclusive package.
FAB Design fit forged monoblock aluminium wheels to the G-Shahin. They measure 11 x 23 inches with 305/55 R 23 size tyres. Called EVOTREK, they are available for other Mercedes-Benz and Porsche SUV models.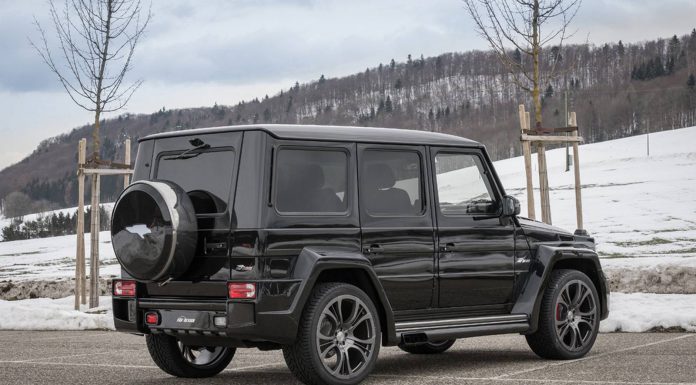 Under the bonnet, FAB Design offer two different tuning packages for the two different engines. The FAB Design G-Shahin in G 55 AMG spec now delivers an impressive 530 hp with 775 Nm. The G 63 AMG produces almost 100 hp more, at 620 hp with maximum torque now 820 Nm.

Inside, surfaces are covered in leather, Alcantara and visible carbon. The transformation has been applied to the front and rear seats, the instrument panel and the door panels. FAB Design have removed the spare wheel for extra storage and replaced the cover with one of their own designs.
Its remarkable how popular the Mercedes-Benz G-Wagon is with the tuning world. There will be a number of examples on display at the Geneva Motor Show next week. For all the latest from the Geneva Motor Show 2015, take a look at our dedicated news feed or follow us on Facebook, Twitter, Instagram or Google+.