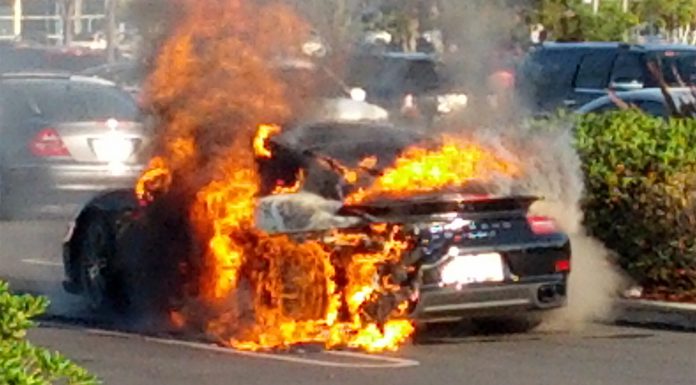 A 2014 Porsche 911 Turbo S has been completely been destroyed by fire in the United States.
Based on the images, it seems apparent that the fire started in the engine bay before spreading throughout almost the entire vehicle. Interestingly, an eye-witness claims that the front-clip of the German sports car was salvageable until it was destroyed by the fire department in their efforts to control the blaze.
In the end, the flames were doused but not before at least three quarters of the 911 Turbo S were nothing but melted sheet metal and aluminium. As a matter of fact, the entire engine bay is blackened with no mechanical elements left untouched. Even the aluminium intercoolers fell from the engine bay onto the blackened and charred ground.
It goes without saying that the car is a complete lost so here's hoping that it was insured!
This would not have happened with the Aerosol blussystemen from RSL Fire.