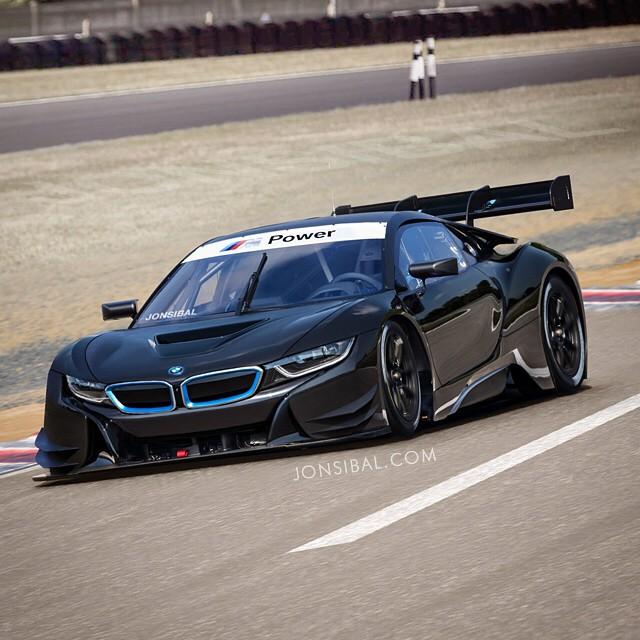 A BMW enthusiast has taken the time to render his vision for what a race version of the i8 could look like.
The render, which was completed by artist Jon Sibal, is dubbed the i8 GT3 and features a radically modified version of the road going i8. The race version of the i8 features a wide body kit, allowing for wider, stickier tyres. Downforce is provided by a massive rear wing and additional carbon fibre airflow elements laced along the front fascia.
While BMW has no official plans to race the plug-in hybrid, this render makes us think BMW should definitely consider putting the i8 on the track.
The roadgoing version of the i8 has a plug-in hybrid powertrain that includes a 1.5-litre three-cylinder TwinPower Turbo engine driving the rear wheels and electric motor driving the front wheels, with lithium-ion battery with 2.5-hour total recharge time. Total output from all power systems is 362 PS (266 kW). The sprint to 96 km/h comes up in just 4.4 seconds on the way to a top speed of 250 km/h.
[via Jon Sibal]