After seven successive years of growth, Audi has become the first luxury car manufacturer in India to sell more than 10,000 vehicles in both a calendar and financial year with Audi India closing 2014 on a high, selling 10,851 units. By the end of this year it plans to have 40 showrooms across 11 states in the country.
Audi has been selling cars in India since 2004, for the first three year importing the vehicles as completely built units (CBUs). Audi India was founded in 2007, signalling a long-term plan for the Volkswagen Group company in the country where it has now become the most successful luxury car brand.
It recently opened its first showroom in the eastern state of Jharkand. It's telling that despite the state witnessing widespread poverty in both urban and rural areas, Audi India head Joe King has described it as a place with "huge potential for growth".
There is a high demand for luxury cars in India for they are synonymous with power and wealth, and Audi provides them at low rates and with enticing offers.
Audi India recently won the title of "Best PR and Communication Team of the Year" at NDTV Car & Bike Awards. And there's a reason for it. Aggressive promotion, regular discounts and easy financial schemes have formed the backbone of Audi's emerging brand value in India. The cars are sold at low EMI rates with attractive service and warranty plans.
In March of 2014, Audi India offered discounts of up to 0.85 million rupees ($13,600 USD) on selected models part of their "Spring Collection" range. It also offered "special financial schemes" on the Q3's "first anniversary". A daily newspaper today is carrying two separate advertisements by Audi India – one telling consumers about Audi's end of financial year sale and the other promoting Audi's additional services of dealing in pre-owned cars.
Apart from that, Audi India has sponsored football events, fashion shows, golf tournaments and music concerts over the past few years in the country. It has a bevy of Bollywood celebrities as its customers as well. All this has helped the company increase its market in India.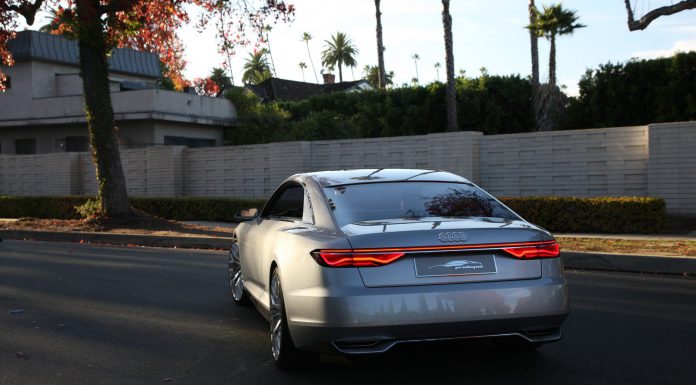 Apart from the elite section of the society, Audi India has targeted the majority middle-class people who are willing to stretch their price bracket by "seven to ten per cent" in order to get a taste of luxury. This is why entry-level Audis, the A4 and Q3, have been two of the highest selling luxury cars in India over the past year.
"We have several examples of Audi Q3 and Audi A4 customers who have jumped price bands to buy our luxury cars," Joe King told the Economic Times.
Customers get attracted to the advanced features of the cars. The LED headlamps, stylish interiors and the elegant outer body give the Audi a rich, classy look. The technological features of the cars capture the young market – often making up for the cars' lack of speed and power. Indian customers are new to the high-grade technological specifications that Audi provides at a relatively affordable price.
Moreover, Audi's are powerful and fast enough to sweep past 90-95 per cent of the vehicles on the Indian roads and many luxury cars in India are chauffer-driven.
So customers primarily focus on the money, brand value, features, looks, mileage and maintenance cost. As a luxury car brand, Audi has a good track record in all these segments. In India, maintaining an Audi is cheaper than a BMW or a Mercedes.
Audi India has also benefited from a lack of competition over the past 12 months. Most of the luxury cars sold in India are the ones that come in the price-range of 2-4 million rupees.
In this range, Audi offers the new A3, A4 and Q3. A3 is bringing an entire new segment in the market (compact luxury sedan), A4 is 3 Series and C Class competitor, while Q3 was introduced as a low-cost luxury SUV in 2012, during India's SUV-boom.
On the other hand, BMW is for the driving enthusiasts and is very expensive to maintain, while before the launch of the CLA and GLA Class, Mercedes only offered the A and B Class in this segment after the price of the new C Class skyrocketed. The CLA will compete with the A3 for market space, while the GLA is a Q3 rival. Yet Audi have the advantage of having launched their models earlier and Mercedes has yet to shed its image of an "old man's car".
Not to forget too Audi's A6, A8, Q5, A7 and Q7 are phenomenal buys in their respective segments.
Audi's rise in India has been impressive. It has focused on its strengths (technology and looks), while targeting an entirely new set of customers craving luxury. The cars may not be that high in performance but their demand is increasing, with Audi India expecting growth in "double digits" this year.
[Via Live Mint]