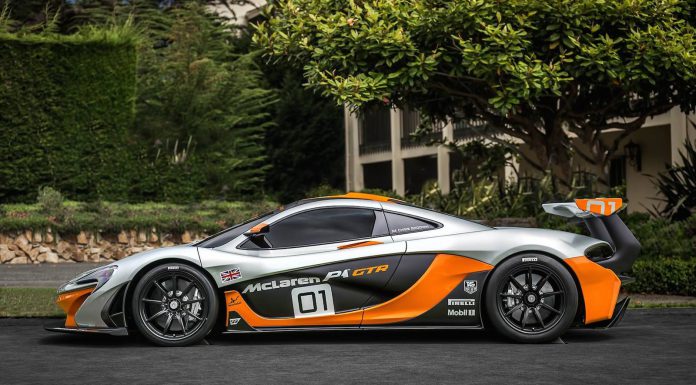 The McLaren P1 currently represents the pinnacle of automotive engineering with its use of a fully fledged hybrid drivetrain making it one of the fastest road-legal cars ever built. To accompany the road car McLaren surprised us all when it announced the P1 GTR, a track car that has one key goal, to make it the best driver's car in the world on track and it is promising to be just that. Starting on the aerodynamic side of things, the McLaren P1 GTR is thoroughly upgraded. It further optimisations to the aerodynamically efficient body shape of the P1 to help produce even more downforce and performance.
The major changes, as can be seen, are the cartoonish aerodynamics that dramatically increase beyond the aerodynamic changes, the McLaren P1 GTR Design Concept sees a small boost in power with it now delivering 986 hp (1000 ps) compared to the 903 hp of the road car.
Launched alongside the P1 GTR Design Concept is the McLaren P1 GTR driver programme. This is the ultra-exclusive ownership programme and includes specialist driver training, human performance and access to the McLaren racing simulator. McLaren Special Operations will maintain and run all cars and manage the programme. The gorgeous Design Concept was unveiled at Monterey Car Week 2014 and was photographed by IamTed7.