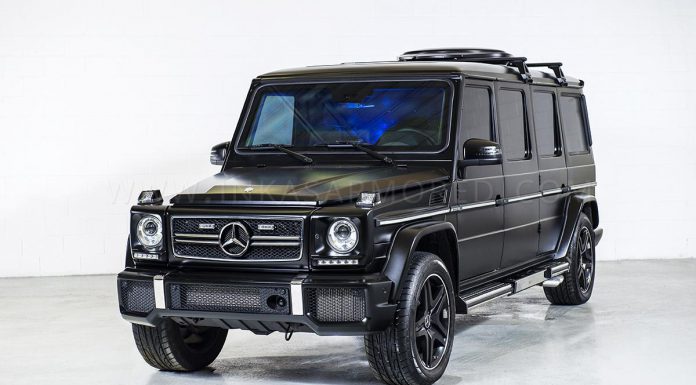 Last year, Inkas Armored Vehicle Manufacturing unveiled its armoured Mercedes-Benz G63 AMG. Now the Canadian company has unveiled its stretched G63 AMG project with even more defensive and now offensive features.
First and foremost, Inkas has stretched the following black Mercedes-Benz G63 AMG by just over 1 metre. Across the entire vehicle, electroluminescent bulletproof glass has been installed while the passenger compartment itself has also been strengthened to withstand 7.62 mm ammunition. Additionally, the floor is armoured and can withstand the blast from two grenades going off simultaneously.
Elsewhere, Inkas Armored Vehicle Manufacturing has outfitted its stretched G63 AMG with a surveillance system which incorporates a number of cameras.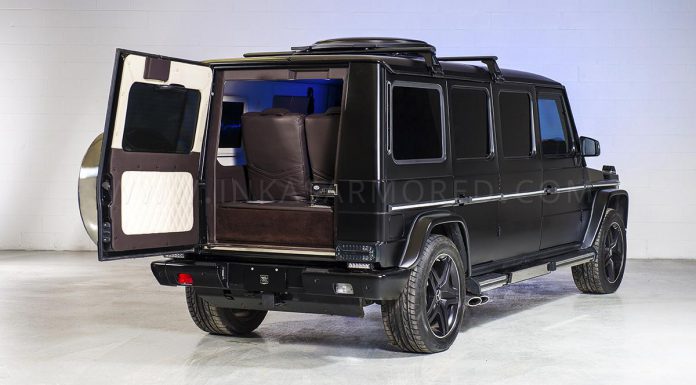 In the cabin, the armoured Mercedes-Benz G63 AMG has also been made more luxurious to make passengers feel immensely comfortable. With that in mind, heated and cooled seats have been installed complete with a massaging function as well as the same leather used by Rolls-Royce and Bentley. Another key feature is the new satellite TV as well as a special gun holder designed for quick and easy access.