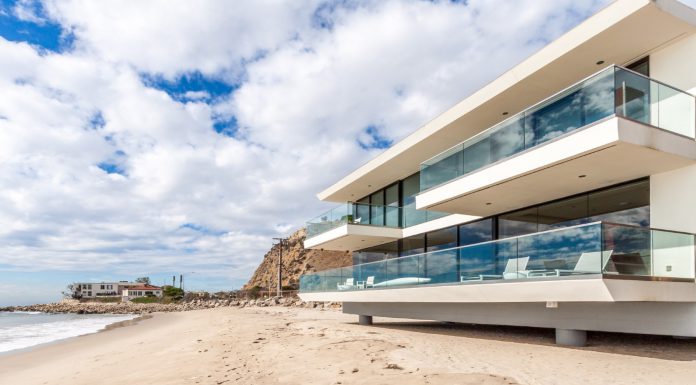 A stunning and rather breathtaking beachside house has just hit the market in Malibu, California. While no price has been provided on the listing, the 279 square metre house is located at 21660 Pacific Coast Highway and will inevitably fetch a pretty penny at auction.
The house was designed by a San Francisco architect and is situated just metres from the water. All told, the property may 'only' feature three bedrooms and bathrooms but don't let that fool you. It is the interior and exterior design of the house alongside its location which makes it so magical.
The ocean-facing side of the property is characterised by floor-to-ceiling windows as well as white facades. The front of the house is then more subdued and warmer with dark wooden panelling facing the street and providing just a glimpse of the wonder lying behind the large wood gate.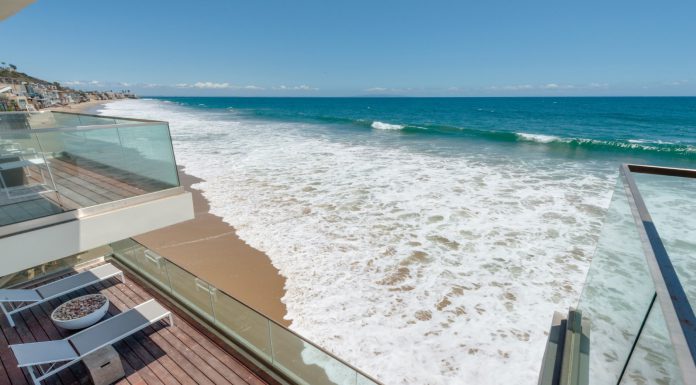 Inside, it is extremely airy and bright thanks largely to the large windows as well as the lightly toned wooden floorboards. The kitchen is almost entirely white but warmth can be found in the wood and brick surfaces.