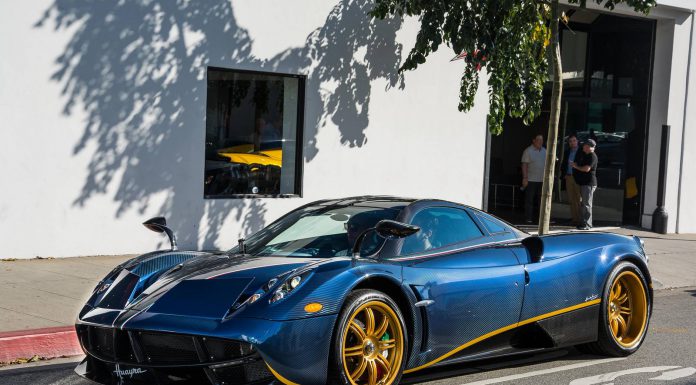 Just after bringing you Alejandro Salomon's unique stealth black Porsche 918 Spyder for the GTspirit Supercar Owners Club, we're excited to add his recently delivered Pagani Huayra 730S to the club as well.
Salomon's custom Pagani Huayra 730S was delivered at the Autogallery and is unlike any other Huayra produced so far. It features an incredibly eye-catching blue carbon fibre exterior finish alongside a number of other black carbon fibre elements such as with the front bumper, wing mirrors, side skirts and elements of the rear fascia.
Elsewhere, the Pagani Huayra 730S features a prominent gold pinstripe stretching from the front bumper, over the side skirts and to the rear quarter panel. The golden wheels then complete the Huayra 730S as well as the Italian flag brake calipers. Inside, the Pagani Huayra 730S includes blue leather throughout particularly on the seats, steering wheel and across the dashboard and transmission tunnel.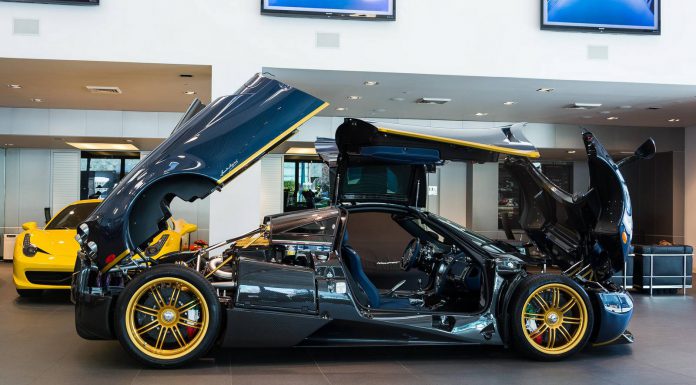 The engine of the Pagani Huayra 730S has been created by Michael Kubler who is one of Mercedes-AMG's most famous and highly skilled builders. As the name of this unique Huayra suggests, it delivers 730 hp.
To get your supercar experience featured, send an email to [email protected] attaching your photos or videos (via Dropbox or WeTransfer) and the story. For those in need of photographers we can offer you some help with that as well, just contact us. Don't forget to apply for exclusive membership in the GTspirit Supercar Owners Club.