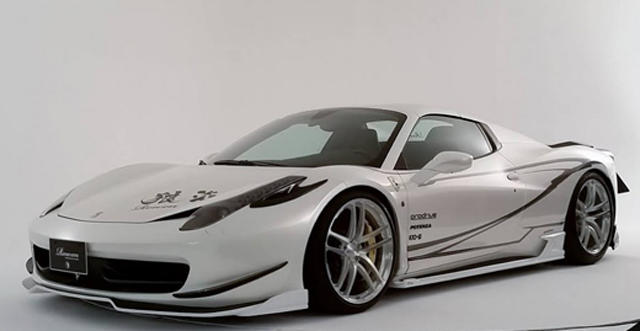 Rowen International has just taken off the wraps of an absolutely absurd Ferrari 458 Italia it has finished working on. When left standard, the Ferrari 458 Italia already catches the eye and to enthusiasts, is recognisable from a mile away. The upgrades from Rowen however, raise the bar significantly.
From a visual standpoint, the Italian mid-engined supercar has been fitted with a new front splitter, canards as well as extended and especially eye-catching side skirts. Additionally, a prominent bootlip lip spoiler made from carbon fibre has been installed alongside a different rear bumper and diffuser. Finally, a new set of wheels have been installed.
[youtube]https://www.youtube.com/watch?v=ous2k6AzQXk[/youtube]
Joining the plethora of visual changes is an aftermarket exhaust system. While not filmed at full revs, it is immediately apparent that the 458 Italia from Rowen International produces a roar completely unique to the standard 458. It seems to be significantly throatier with significantly more base.