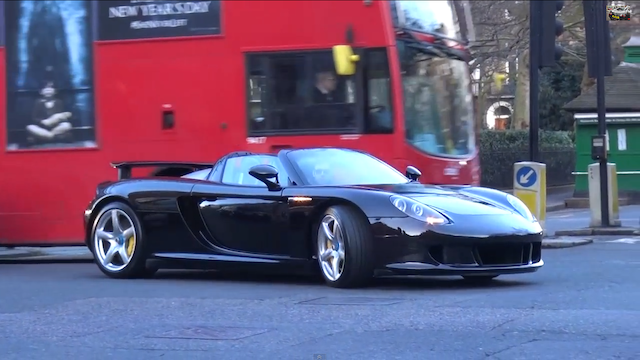 Seeing a Porsche Carrera GT on the streets is quite a special occasion indeed. The car is already considered a classic given its rarity, driver focused design and limited computers and systems to hinder its purity. Here we have a video from the streets on Knightsbridge, London where an Italian Carrera GT was seen sliding on the greasy winter tarmac on a number of occasions. The driver was clearly not afraid of exploiting the cars mega performance on the public roads.
[youtube]http://youtu.be/7euv-Yd3_BQ[/youtube]
Launched in 2005, it produced 612 hp from its 5.7-litre race-derived V10, mounted in the middle a that lightweight tub, and revved to 8,400 rpm. The engine is dominating, the V10 howls and yawns as the revs build.
Fan of the Carrera GT? Be sure to check out our roadtest!