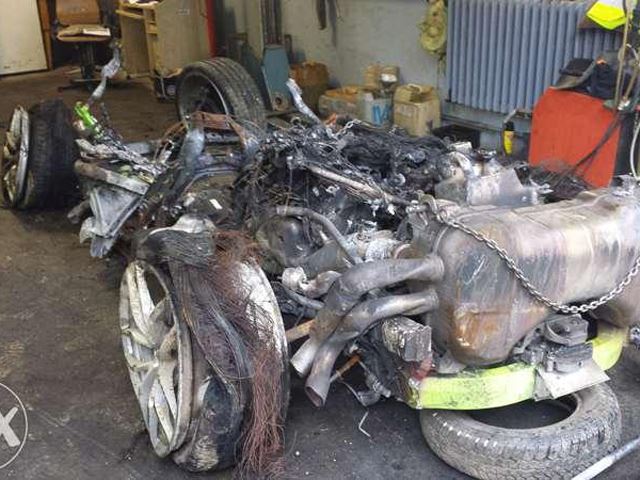 Earlier this month we showed you footage of one of the most horrific Lamborghini crashes we have ever seen.
The Lamborghini Huracan, which crashed at over 320 km/h in Hungary late last year, is now being sold for the paltry sum of $7,000. The Huracan, which was originally Verde Mantis was crashed to the point of disrepair in Hungary after the driver lost control at 308 km/h.
[youtube]https://www.youtube.com/watch?v=WUgoNSq8Ybg[/youtube]
Despite the car being nothing more than a twisted mess of metal and rubber, the owner has put it up for sale on a Hungarian website for $7,000. The owner does not mention whether any parts are salvageable. Looking at the damange, however, we doubt you would be able to save much of anything from the car.
The only salveable piece appears to be the Huracan's front set of carbon ceramic brakes. Those have been listed separately for $1,200.
If you are interested in purchasing the car, take a look here. Thankfully the owner survived the accident and lived to tell the story.