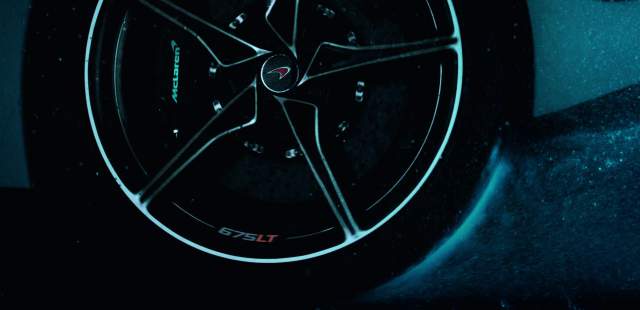 McLaren teased a few more McLaren 675LT details today, ahead of the official unveil at next month's Geneva Motor Show 2015! As expected, the name is confirmed as an abbreviation for the designation, 'Longtail'. McLaren explains that it will join the existing C and S ranges, above the 625C and the 650S but below the P1. The entire 12C model line will receive a rebrand as the "McLaren Super Series".
The Longtail name harks back to the legendary McLaren F1 GTR Longtail of 90's GT racing fame. It will be a purer experience than any other McLaren Super Series car; light, faster and with increased agility. The 675LT will be fully road legal and available only in coupé form.
McLaren 650S Le Mans

The 675LT will produce 675 PS making it the most powerful model in the range. We are promised startling performance figures, to be announced during the weeks leading up to its official unveil. We also expect the McLaren 675 LT to feature a distinctive new style, drawing on the style of its legendary namesake.
[youtube]http://youtu.be/TwkFqbGTNHY[/youtube]
The McLaren 675LT will not be the only world premiere on display at the McLaren stand. It will be joined by the track-only McLaren P1 GTR. The GTR is a car that uses the lightweight P1 chassis together with a small power boost up to 1,000 PS to create a unique experience for ultra-rich McLaren customers.