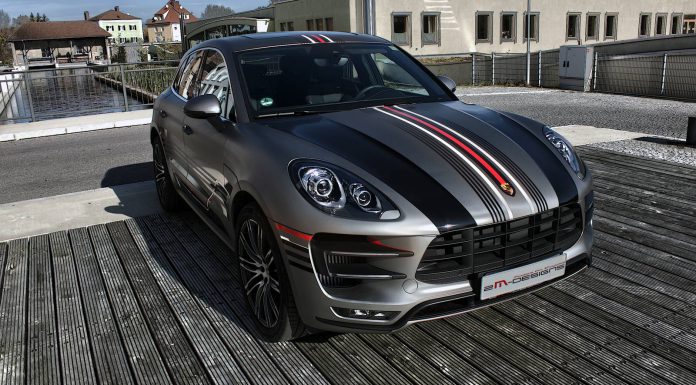 For those in the know, the Porsche Macan is certainly a nice enough car to catch one's eye not only with its design but also because of the performance it provides in range-topping specifications.
In typical Porsche style, the design of the Macan certainly isn't flashy or over-the-top and to give the German crossover some added flair, the crew at 2M Design recently wrapped the following example in what they have dubbed as Centurion Light Grey. Alongside the grey, the car features elements of matte black, white and red.
Two of the key variants of the Porsche Macan are the entry-level Macan S as well as the range-topping Macan Turbo. The Macan S features a twin-turbocharged 3.0-liter V6 engine delivering 340 hp. Consequently, the base Porsche Macan S can hit 96 km/h in just 5.2 seconds and a top speed of 251 km/h. The aforementioned acceleration time drops down to 5.0 seconds flat when the Macan is optioned with the Sport Chrono package.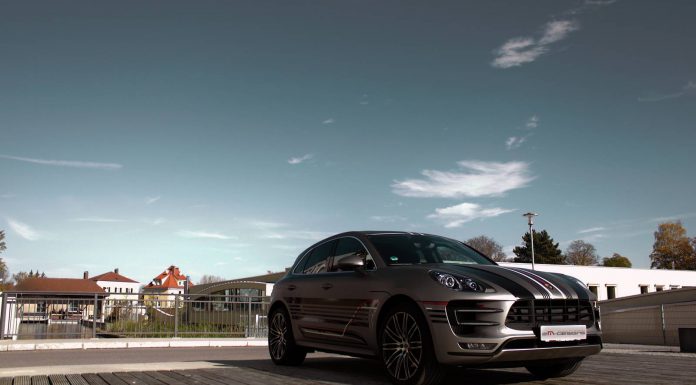 By comparison, the 2014 Porsche Macan Turbo features a 3.6-liter twin-turbocharged V6 engine producing 400 hp at 6000 rpm. Consequently, the SUV will sprint from 0 to 96 km/h in just 4.6 seconds and a top speed of 263 km/h.