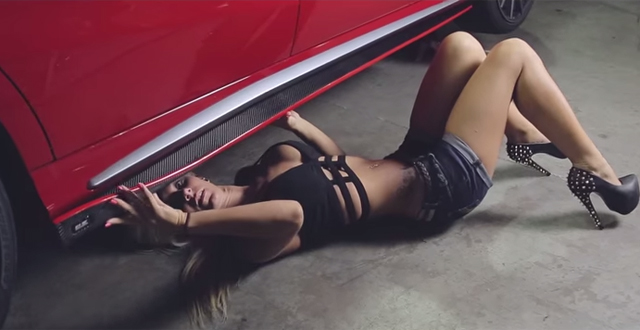 RevoZport offers numerous interior and exterior upgrades for some of the very finest high-end cars on the market. The crew at Vivid Racing recently got their hands on a bright red Mercedes-Benz CLA45 AMG and swiftly fitted it with numerous components from RevoZport in what can only be described as a sexually charged promo.
[youtube]https://www.youtube.com/watch?v=8FpntR1x1ko[/youtube]
The kit offered for the Mercedes-Benz CLA range is the dubbed the RevoZport RZA-290 and it includes an aggressive rear diffuser, new side skirts, a front splitter and the choice of three different rear spoilers. The spoilers consist of a ducktail trunk spoiler, a GT spoiler and a carbon fibre trunk topped off with an integrated hydraulic spoiler.