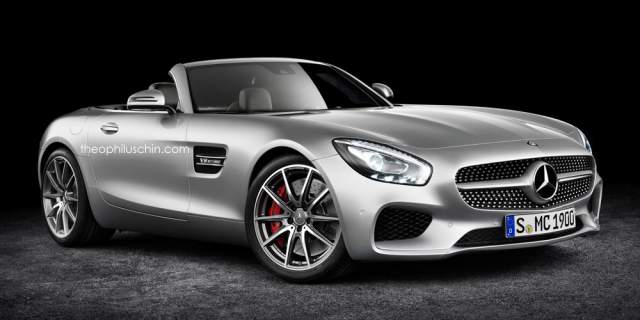 Despite Mercedes-Benz yet to comment on whether or not a convertible variant of the Mercedes-AMG GT will be produced, Theophilus Chin has decided to render how a Mercedes-AMG GT Roadster could look anyway.
Design wise, the styling elements that make up the Mercedes-AMG GT managed to work quite well even with the roof removed. Of course, making a good looking car certainly isn't the only box that needs to be ticked by Mercedes-Benz to determine if the car reaches the production line or not.
Because the AMG GT's predecessor, the SLS AMG, was significantly more powerful than the SL-Class and cost quite a bit more, the German company could create a convertible version without worrying about it dissuading buyers from the SL. However, because the AMG GT is lighter, less powerful and cheaper than the SLS AMG, Mercedes-Benz is worried about it turning away SL-Class customers.
[Via Theophilus Chin]