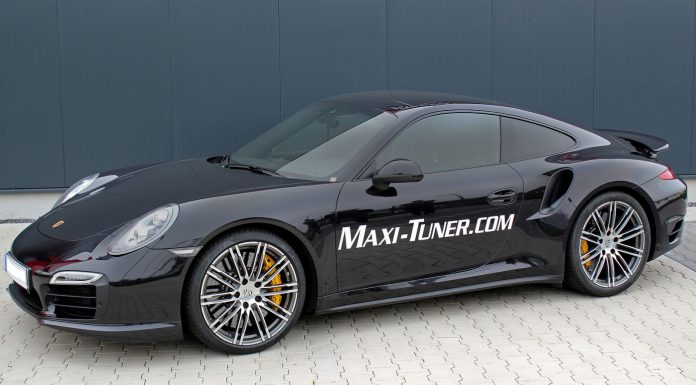 The Porsche 911 Turbo and 911 Turbo S are two cars which can strike fear into the owners of much more powerful and expensive sports cars, supercars and even hypercars. Low 3-second sprints to 100 km/h can be recorded in the duo time and time again with no problems. Despite the break-neck acceleration the cars are capable of, small tuning firm Maxi-Tuner has just released its upgrades for the 991-generation Porsche 911 Turbo and 911 Turbo S.
To kick things off, the 'MaxPower' upgrade package is offered. It lifts power from the car's 3.8-litre twin-turbocharged six-cylinder engine by 60 hp and 100 Nm of torque. As a result of this, a 911 Turbo equipped with the package will deliver 580 hp and 760 Nm while the range-topping 911 Turbo S by Maxi-Tuner pumps out 620 hp and 800 Nm.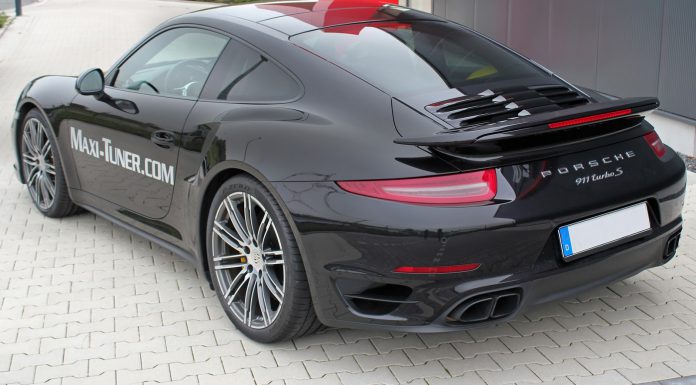 Additionally, a stainless steel exhaust system is available for the duo which when fitted to the 911 Turbo S, sees power hit 635 hp and 864 Nm of torque. All told, the 635 hp Porsche 911 Turbo by Maxi-Tuner will rocket to 100 km/h in a mere 2.8 seconds.