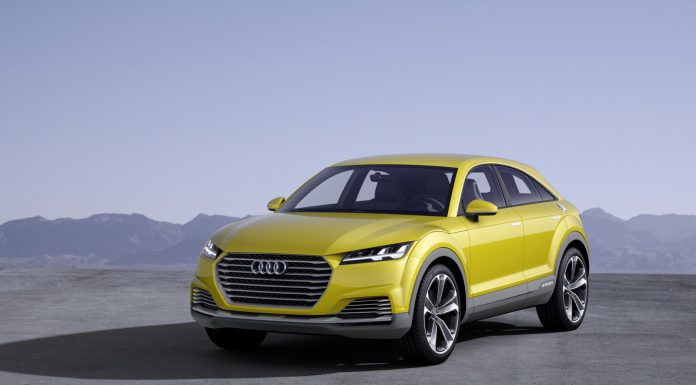 It has emerged that the Audi TT Offroad Concept will reach the production line in 2017 after the German marque has reportedly selected it as the third TT body style rather than a Shooting Brake or Sportback variant.
Car Magazine reports that the production-ready Audi TT Offroad could be dubbed the Audi TTQ. The TTQ name has apparently been selected as Alfa Romeo is the rights holder to the Q2 and Q4 badges meaning the new Audi crossover can't feature a typical Q badge from Audi like the Q3, Q5, Q7 and upcoming Q1, Q8 and Q9.
When discussing the name selection, a senior manager from the firm said to Car Magazine, "We have no choice but to make a virtue out of necessity. By taking the TTQ route, we avoid the confrontation with Fiat, we don't overcrowd the Q corral, and we add a fresh twist to the TT theme."
It is suggested that Audi has opted for the TT Offroad Concept to bring to production due to the space it provides alongside the sleek design.
[Via Car Magazine]