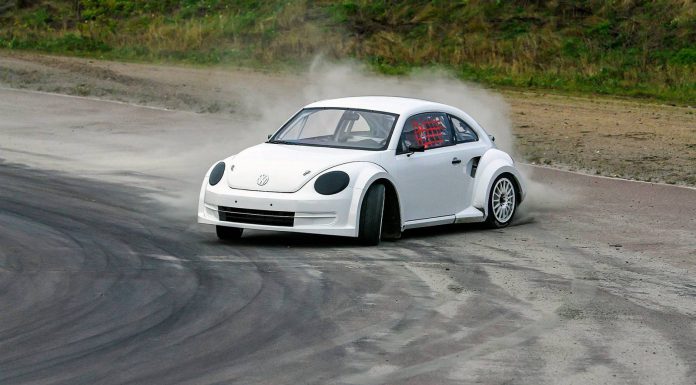 VW Beetles are increasingly becoming active in global rallies with Eklund Motorsport becoming the latest campaigners. The Swedish team headed by Per Eklund has revealed a VW Beetle which they will field in the 2015 FIA World Rallycross Championship season. This comes shortly after a successful campaign by Tanner Foust in the 2014 Global Rallycross Championship with a VW Beetle.
While Foust's rally Beetle is based on the newer generation, Eklund's Beetle is based on the older models. The FIA has added the Beetle in the list of cars approved for the 2015 season. The VW Beetle will be the first car to utilise the new custom engine regulations which entertain a wider range of supercars including those that initially lack a suitable 2 litre engine from the manufacturer.
As for the powertrain, Eklund's Beetle will measure up to the rest of the supercars in the field. That means a heavily modified engine, transmission and suspension delivering 600 hp and 900 Nm of torque altogether. These cars have no traction control and are known to be quicker than current F1 cars with a 0-96 km/h time of 1.9 seconds!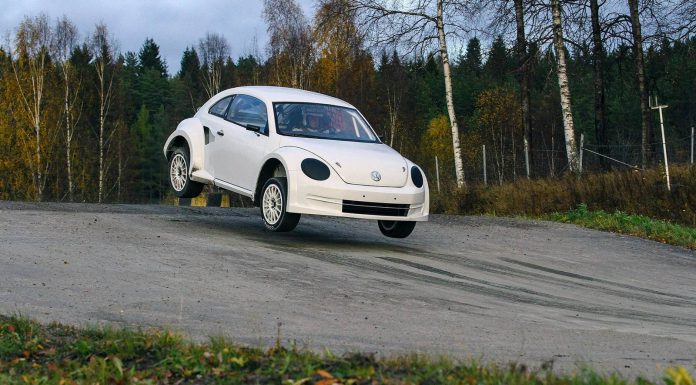 Commenting about the new car, Per Eklund said, "We've been working on this project for a long time, so I'm pleased that now we can make plans to use the Beetle. We have one car running now but there are some changes to make before we can race.
"There has already been a lot of interest in the Beetle and I've spoken to several drivers who would like to race it, but so far nothing has been agreed and I'd really like to find to a driver who has the budget for a full World Championship season in the car. If we can't get a full World Championship then we will focus on European events. I think the car can be a winner," Eklund said.
You can see this car in action when the season kicks off on April 24 at Montalegre in Portugal.