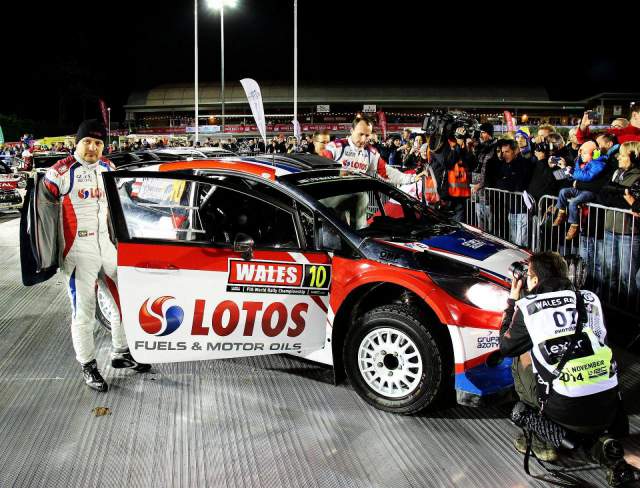 Former F1 driver Robert Kubica has officially launched is own rally team in order to contest the 2015 World Rally Championship.
The Pole's racing career almost came to a premature end following a rally crash in 2011 that almost severed his hand. Now fully healed, Kubica's first event with his newly formed team is occurring this weekend at the Monte Carlo rally.
For the 2015 WRC season, Kubica will be behind the wheel of a brand new Ford Fiesta rally car under the banner of his new team, RK World Rally Team. During the 2014 WRC season Kubica finished 16th in the overall standings driving for rally veterans M-Sport.
The Monte Carlo rally is currently in progress. As of this writing, Kubica is out of the top 60 following major electrical problems with his Fiesta on Thursday night. Having resolved his electrical problems, Kubica posted the fastest overall times on both SS4 and SS5 earlier today.
Kubica's next event on the World Rally Championship calendar is Rally Sweden on February 12.