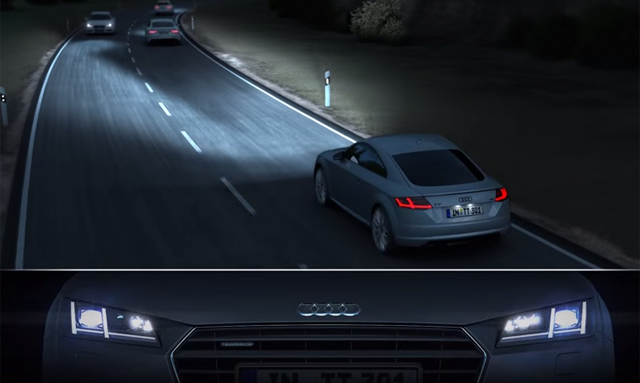 Alongside Audi revealing its latest laser highbeam headlights at CES 2015, the German firm also took the covers off the latest developments to its Matrix LED lighting system. In order to give us an idea of how the lights work and the benefits that they provide, Audi has released the following video.
[youtube]https://www.youtube.com/watch?v=jDshTXFLsUk[/youtube]
Compared to traditional halogen bulbs, LED headlights dramatically extended visibility at night and Audi's are particularly advanced as they adjust for impending corners as well as oncoming traffic to reduce glare.
When installed into the Audi TT, they'll set buyers back 2140 euros.