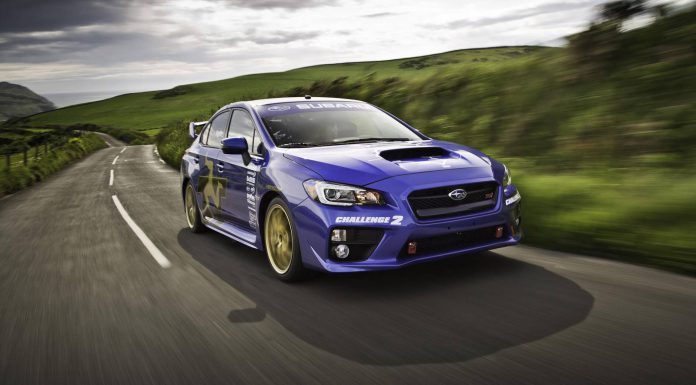 American rally hero David Higgins and co-driver Craig Drew will field a 2015 Subaru WRX STI in the next season of Rally America National Championship. Higgins has been on a streak of wins this season, including the penultimate round of Ojibwe Forest Rally where he won nearly all the sixteen stages.
The rally spec version will shed a certain amount of weight over the production model. While the new WRX STI utilizes a 2.5-litre boxer engine producing 305 hp; teams could reduce the displacement to 2.0-litres. Subaru says the new WRX STI features a rally-bred drivetrain and all-wheel drive system. As per the rules, Rally America has various classes of racing. In both Production GT and Super Production categories, the engine displacement is limited to that specified by the manufacturer meaning the new WRX STI is still eligible.
Elsewhere in the world, early teams that began using the 2015 Subaru WRX STI have reduced the engine to 2.0-litre, similar to the WRX version. Both the 2015 Subaru WRX STI Type S and the version fielded in the Nurburgring 24 Hours use a 2.0-litre engine too. Stock, the car comes with firmer springs and faster steering with a 13.0:1 ratio.
Other handling features in the stock model include the new active torque vectoring working in hand with the Multi-Mode Driver Controlled Center Differential (DCCD), Symmetrical All-Wheel Drive, Multi-Mode Vehicle Dynamics Control, and the Brembo Performance Brake System with Super Sport ABS.