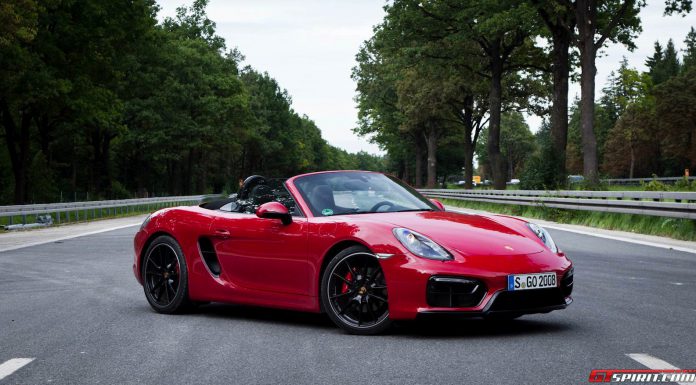 It was recently confirmed that a sub-Boxster model from Porsche tentatively dubbed the 718 isn't on the cards. However, reports have emerged suggesting that the name will be featured on the next-generation Porsche Cayman and Boxster duo and act in a similar vein to the iconic 911 badge.
As a result of this, the reported Porsche 718 could be offered in a much larger number of special variants including an entry-level car delivering around 285 hp and 295 lb-ft of torque from its new flat-four engine. Elsewhere, the Porsche 718 range could see the implementation of a 2.5-litre, four-cylinder making around 360 hp and 345 lb-ft with a range-topper with around 400 hp on tap also a distinct possibility.
GTspirit Review of Porsche Boxster GTS

It remains to be seen if the six-cylinder engines currently offered for the Cayman and Boxster will be retained for the next-generation car. If they are, expected power from the 2.7-litre is likely to be upped from the current 265 hp while the 340 hp delivered by the 3.4-litre, six-cylinder could also be increased quite comfortably for ultra-high performance models.
From a price standpoint, the inclusion of the 718 name and therefore a wider array of variants means the entry-level car should cost significantly less than the base Boxster which currently starts at $52,395 in the United States.
[Via Automobile Magazine]