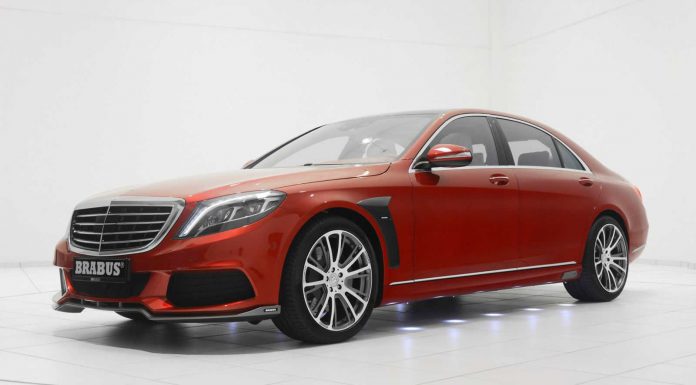 Not long after the Brabus 850 Mercedes-Benz S63 AMG was revealed through an incredibly bold shade of gold/bronze, the German firm has got into the Christmas spirit and taken the covers off a red Mercedes-Benz S-Class fitted with many of their upgrades.
It remains to be seen if this particular Brabus Mercedes-Benz S-Class has been installed with the same engine and other mechanical upgrades as the 850 but either way, it certainly looks more aggressive than the S-Class from the factory.
With this in mind, it features a prominent front splitter made from carbon fibre as well as new side skirts, a subtle bootlid lip spoiler, an aggressive rear diffuser as well as quad tailpipes. The candy red exterior has then been somewhat diluted and restrained with the fitment of contrasting silver and grey Brabus wheels.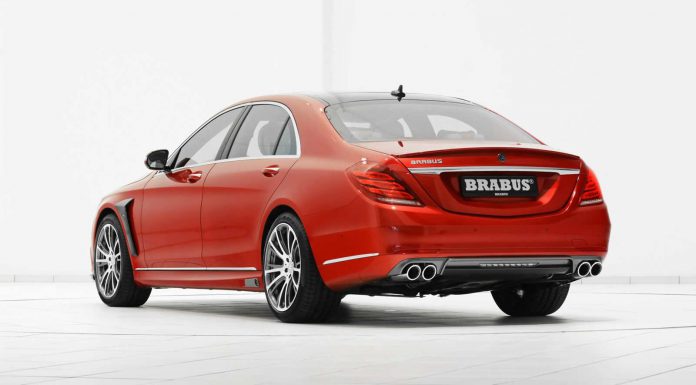 Inside, red leather can be found across the transmission tunnel, door panels, steering wheel, pillars, roof and dashboard while the seats are wrapped in cream coloured leather with contrast stitching.
Alongside the recently revealed Brabus 850 based around the Mercedes-Benz S63 AMG, the German firm offers a tuning package dubbed the B63S for the S500 which lifts power by 65 hp bringing the total figure to 455 hp and 820 Nm of torque. Additionally, the Brabus 850 6.0 Biturbo iBusiness S-Class is available.