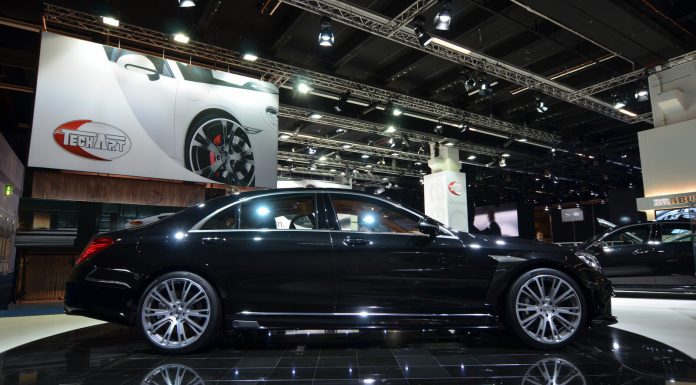 Brabus have been working hard and for IAA Frankfurt Motor Show 2013 they already have an extreme version of the brand new S-Class to display! The Brabus 850 6.0 Biturbo iBusiness S-Class is packed with power, luxury and gadgets, Brabus call it the fastest and most powerful luxury sedan in the world. We took a look at the package on display at the Brabus stand!
To start with the performance, the key aspect of the Brabus 850 6.0 Biturbo iBusiness is of course its engine. With the Mercedes-Benz S 63 AMG making its debut at the very same motor show, the Brabus we see here is most likely a lower S-Class (probably an S 500) fitted with the uprated engine from the 63 series AMG models. Engine capacity is increased to 6.0 litres from 5.5, engine block, cylinders and cylinder heads are thoroughly reworked. Power is now pegged at 850 hp and torque is limited to 1,150 Nm. 0-100 km/h is achieved in 3.5 seconds and the Brabus has a 350 km/h top speed.
The "iBusiness " infotainment system is based on state-of-the-art components from Apple such as iPad, Mac mini, iPod touch and Apple TV, which are controlled and coordinated via the newly developed Brabus Remote app. In addition, the iBusiness system was designed to allow control of all functions of the COMAND system of the Mercedes S-Class from the rear seats using an iPad mini.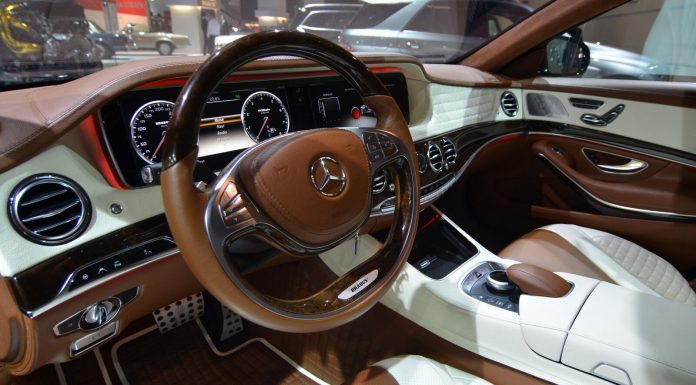 For a complete and detailed run-down of all the details, take a look at our earlier Brabus 850 6.0 Biturbo iBusiness S-Class article!