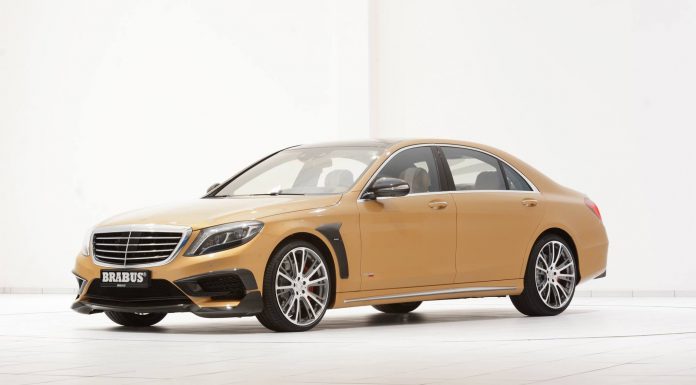 Last year, Brabus unveiled its selection of upgrades for the latest-generation Mercedes-Benz S-Class with a particular focus on the S500 and S63 AMG. Now the German tuner has revealed its potent 850 package for the S63 AMG and as the name suggests, it is the most potent upgrade package which Brabus offers for the S-Class.
Staring with the engine, Brabus has increased capacity from the 5.5-litre twin-turbo V8 engine up to 6.0-litres. Elsewhere, new turbochargers have been fitted alongside new carbon fibre air intakes and a plethora of other performance-oriented components. When it is all said and done, the Brabus 850 S63 AMG pumps out 838 hp and 1069 lb-ft of torque.
As a result of this immense power, the Brabus 850 S63 AMG will rocket to 100 km/h in just 3.5 seconds as well as a Lamborghini Aventador and McLaren P1 equalling top speed of 350 km/h (217 mph).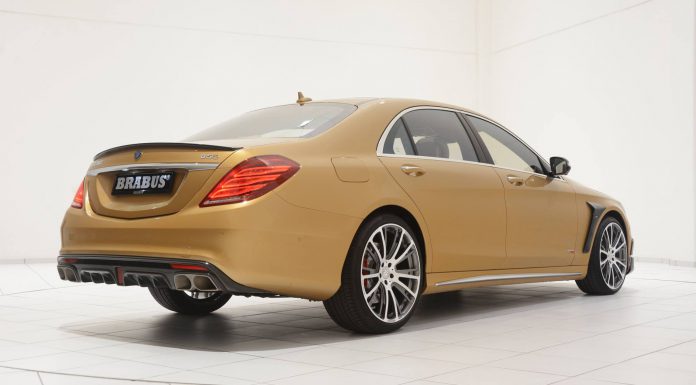 Beyond the performance modifications, Brabus offers a selection of new visual and aerodynamic components for the German luxury sedan. These include new carbon fibre front air intake surrounds, a carbon front splitter, carbon elements behind the front wheels as well as carbon wing mirrors. At the rear, Brabus has installed a subtle bootlid lip spoiler, quad tailpipes and an ultra-aggressive diffuser once again made from carbon fibre.