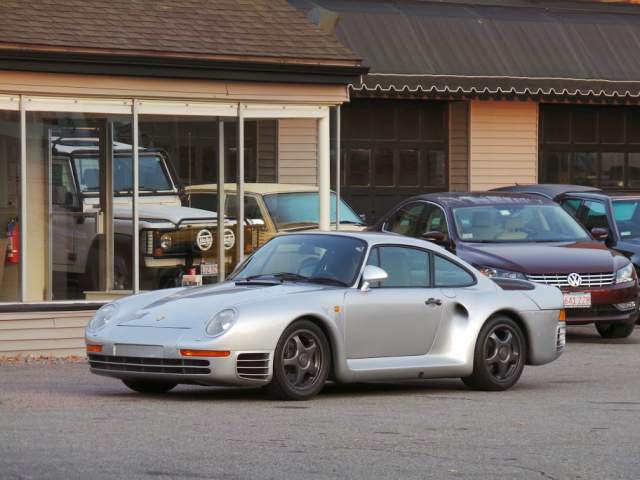 A rare and pristine 1988 Porsche 959 is currently up for sale from Copley Motorcars with an asking price of $1.45 million.
This particular Porsche 959 is finished in silver and has covered a total of 16,500 km throughout its 16-year life. It was personally imported to the United States by Bruce Canepa and also features a set of signature Canepa matte black wheels.
Additionally, it recently had a major service by Porsche 959 specialist Mark Allin and includes the original owner's manual and a certificate of authenticity from Porsche.
Just recently, we had the opportunity to drive the historic Porsche 959 and can safely say that it is worth every single penny. The basic motor was closer to a competition engine than the 3.3 litre engine in the 911 Turbo. With DOHC and four-valves-per-cylinder, this 2.85 litre flat-six was unique to the 959 and where the most potent contemporary 911 had 330 hp in Turbo LE form, the 959 was good for 450 hp at 6500 rpm with 500 Nm of torque at 5500 rpm on an 8.3:1 compression ratio.