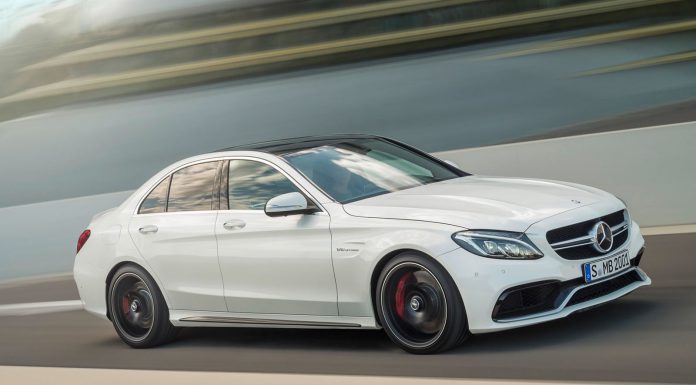 Reports recently surfaced indicating that the Mercedes-Benz C-Class Coupe will arrive in December next year. Now there are suggestions that the order books for the new C-Class Coupe could open up in September after the Frankfurt Motor Show 2015.
While details about the new C-Class Coupe remain scarce, indications suggest that it will be wider and lower than the previous-gen C-Class Coupe. Beyond the removal of two doors, a revised roofline and the implementation of smaller seats, the coupe should remain mechanically identical to the C-Class sedan.
2015 Mercedes-AMG C63

As a result, the same range of engines are pinned to be offered. These will include a turbocharged 2.0-litre four-cylinder engine delivering 241 hp alongside a 3.0-litre V6 with two turbochargers to pump out 329 hp and 354 lb-ft of torque. At the top of the range will be the Mercedes-AMG C63 Coupe with it pinned to arrive in 2016.
It should be available in the same standard and S variations of both the new AMG C63 sedan and Estate and consequently use a 4.0-litre twin-turbocharged V8 delivering either 469 hp and 479 lb-ft or 503 hp and 516 lb-ft.
[Via Mercedes-Benz Passion]