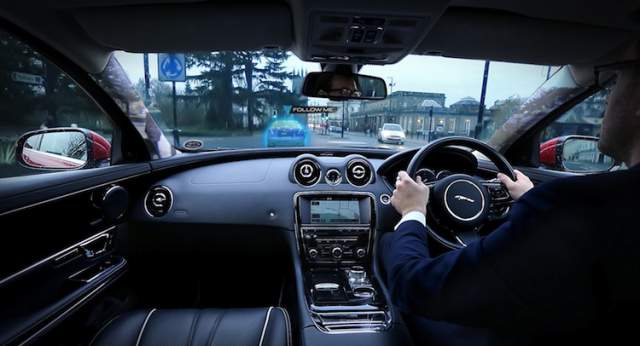 Jaguar Land Rover is continuing to preview its advanced virtual windscreen technology with details about the transparent pillars now available.
The Jaguar Land Rover '360 Virtual Urban Windscreen' system consists of screens embedded into each of the car's pillar. The screens receive a live feed from cameras mounted across the exterior of the car and affectively make the A-pillars transparent to provide additional safety. Furthermore, the system can determine which direction the head of the driver is facing and make the left of right pillars transparent accordingly.
[youtube]https://www.youtube.com/watch?v=c98h41TkREA#t=24[/youtube]
Discussing the transparent pillar technology, director of research and development at Jaguar Land Rover, Wolfgang Epple, said "Driving on city streets can be a stressful experience, but imagine being able to drive across town without having to look at road signs, or be distracted trying to locate a parking space as you drive by. We want to present all this information on a heads-up display in the driver's eye-line, so the driver doesn't have to seek it out for themselves and take their eyes off the road ahead."
Elsewhere, the virtual windscreen technology from Jaguar Land Rover features a heads up display which can show things like sat-nav, hazard warnings as well as all the features you'd normally expect from a complete instrument cluster. What is noteworthy is that the Jaguar system can display information on the entire windscreen rather than just in front of the driver.