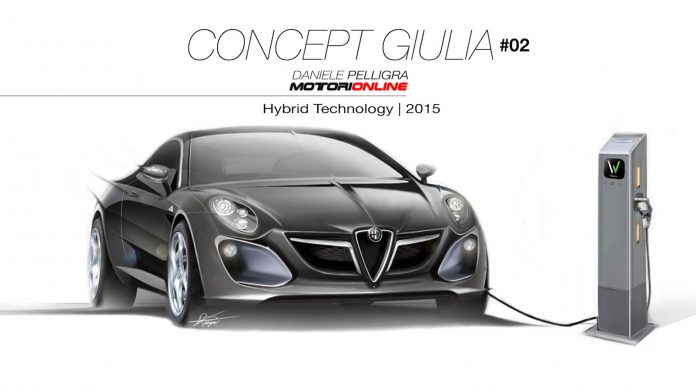 If reports are to be believed, Alfa Romeo will introduce its BMW 3-Series rivalling sedan in the middle of next year with the Giulia name expected to feature. If the Alfa Romeo Giulia does indeed rival the 3-Series, it is likely that a coupe version will also be created to rival the 4-Series Coupe and the Mercedes-Benz C-Class Coupe.
With this in mind, Daniele Pelligra has rendered a two-door Alfa Romeo Giulia and while absolutely nothing about the Giulia's future design is known, the car in these pictures features relatively sharp and aggressive lines and despite being clearly distinguishable from current Alfa Romeo models, is still identifiable as a product from the historic Italian manufacturer.
Not too long ago, the Alfa Romeo Giulia was spied testing disguised as the Maserati Ghibli. Compared to the Ghibli however, the Giulia will be shorter and feature a shorter wheelbase. On an engine front, a selection of four-cylinder diesel and petrol units are expected alongside a range-topping 3.0-litre biturbo V6 potentially capable of 520 hp.