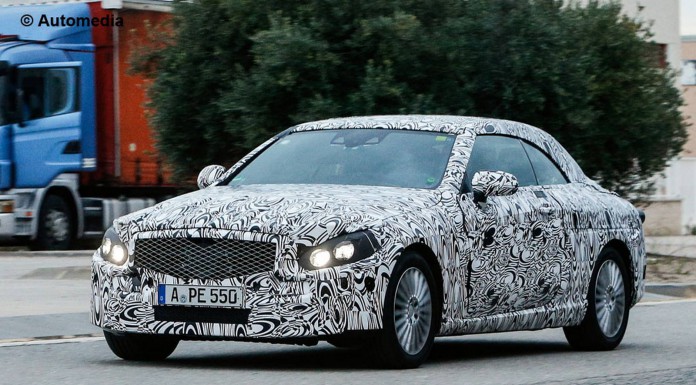 A new prototype of the upcoming Mercedes-Benz C-Class Cabriolet has been spied testing and while this example features more camouflage than recent test mules, it certainly has us amped for the release of the new C-Class variant.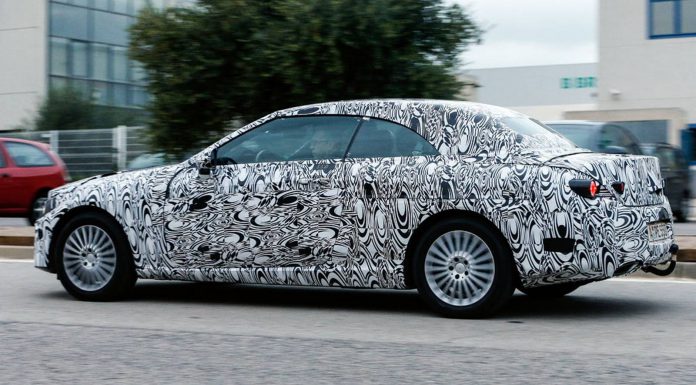 A recent C-Class Cabriolet prototype displayed taillights remarkably similar to the units from the existing S-Class Coupe. Elsewhere, we know that the Mercedes-Benz C-Class Cabriolet will feature frameless windows, two fewer doors the current sedan model and the aforementioned folding soft-top rather than a lightweight retractable hardtop. When it hits the market, the C-Class Cabriolet will be one of the cheapest Mercedes-Benz cabriolets and act as a suitable rival to the Audi A5 Cabriolet and BMW 4-Series Cabriolet.
It is interesting to note that Mercedes-Benz has never offered a convertible variant of the C-Class. After all, its main rivals, the BMW 3-Series (now the 4-Series) and Audi A5 have been available with folding roofs for many years.