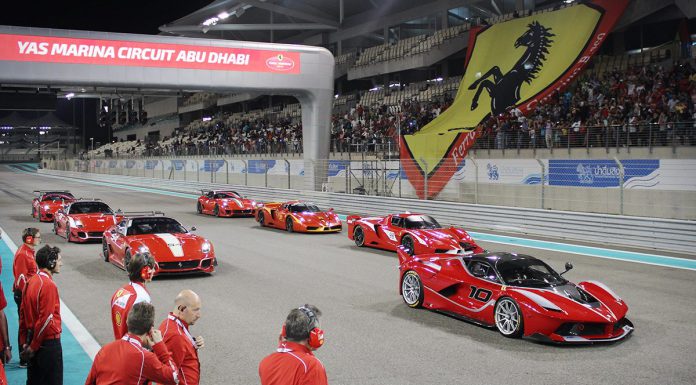 The final event of the Ferrari Challenge season, the Finali Mondiali at the Yas Marina Circuit in Abu Dhabi, also served as a celebration of the Italian automaker's motorsports achievements in 2014. The highlight of the event was when the all-new LaFerrari-based FXX K took to the track for the first time Saturday night, wowing the crowd in the hands of Ferrari development driver Raffaele De Simone.
The FXX K, the latest addition to Ferrari's track-only XX programme, uses an 835 horsepower version of the LaFerrari's 6.3-litre V12 coupled with a 188 horsepower electric motor to produce a combined output of 1021 horsepower and over 664 lb-ft of torque. These powertrain upgrades, along with the aerodynamic enhancements and slick racing tires, make the FXX K 5 seconds faster around Ferrari's Fiorano test track than the standard LaFerrari on which it's based.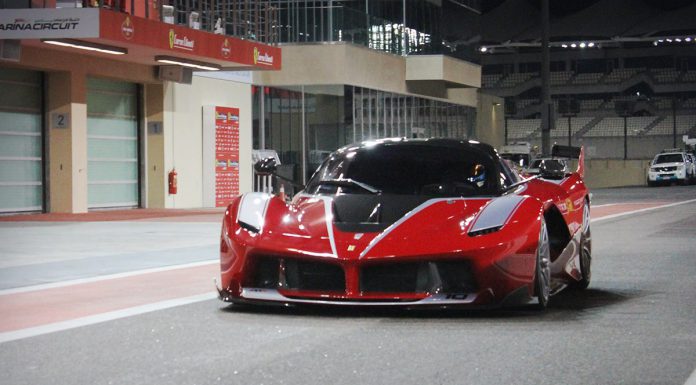 In addition to giving spectators a first-ever look at the FXX K on the race track, Ferrari also put on a demonstration featuring Scuderia driver Kimi Raikonnen and test driver Marc Gene. This included wheel-to-wheel racing, burn outs and pit stops in the F60 Formula 1 car, which was riven by Raikonnen and Massa during the 2009 F1 season.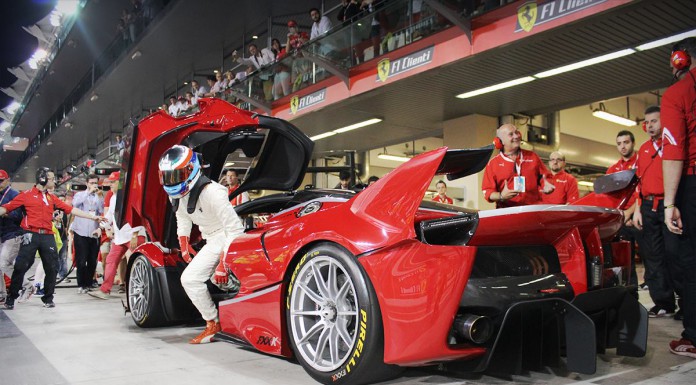 Ferrari has confirmed that 32 FXX Ks will be made at a cost of €2.5 million each and every one has already been spoken for. The Italian marque also said we will begin to see the FXX K on the track next year once its XX events kick off in March.
[Via Yas Marina Circuit]