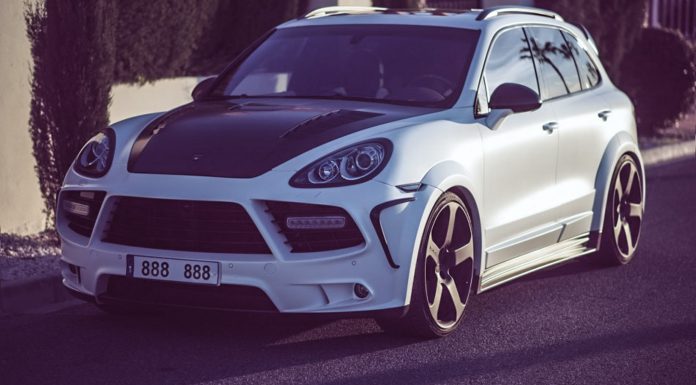 Tuning company Mansory is synonymous with creating some of the most outlandish upgrade and aerodynamic packages for high-end vehicles and their upgrades for the Porsche Cayenne SUV are absolutely no different. As a matter of fact, a Mansory tuned Porsche Cayenne is so eye-catching that football player Cristiano Ronaldo purchased the following example for around 400,000 euros. Now the car is up for sale.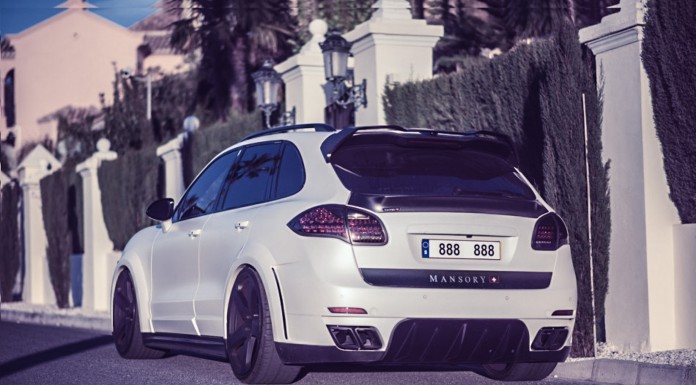 This particular Porsche Cayenne from Mansory is the Broad Version and it is easy to distinguish from a standard Cayenne. The body kit includes a new front and rear apron, side skirts, bonnet and mudguards extending the vehicle by 60 mm in the front and 80 mm in the back. All parts are produced from light-weight carbon fibre. Large air inlets at the newly designed front fender provide fresh air ventilation for the engine.
Power has been boosted from the serial 500 hp up to 690 hp and 800 Nm of torque at 4800 rpm. As a result, the 2011 Porsche Cayenne by Mansory accelerates from zero to 100km/h in only 4.4 seconds and reaches a top speed of 300km/h.