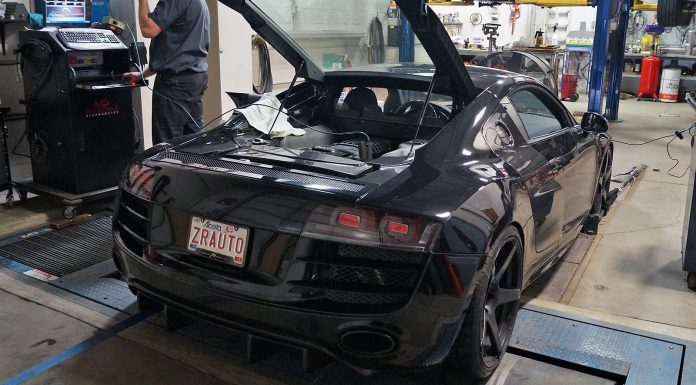 We recently showed you a blacked-out Audi R8 V10 hitting the dyno for some baseline numbers before being outfitted with a VF Engineering supercharger.
The installation is now complete and this beast is ready to run wild! ZR Auto in Calgary performed the installation of the supercharger, giving this wild machine a brand new spirit.
[youtube]http://youtu.be/Dw4beWI4R24?list=UUrlEgXkLg9r9OxV1sbwG7PQ[/youtube]
Before the supercharger installation, the car had a Stasis ECU tune for 93 octane fuel, K&N air filters, Capristo valved exhaust and H&R lowering springs. The ECU tune and air filters have now been replaced by VF Engineering products.
With its mods, it produced 475 wheel horsepower, or 590 crank horsepower. With the VF Engineering supercharger, the car now produces 653 wheels horsepower, which is about 780 crank horsepower.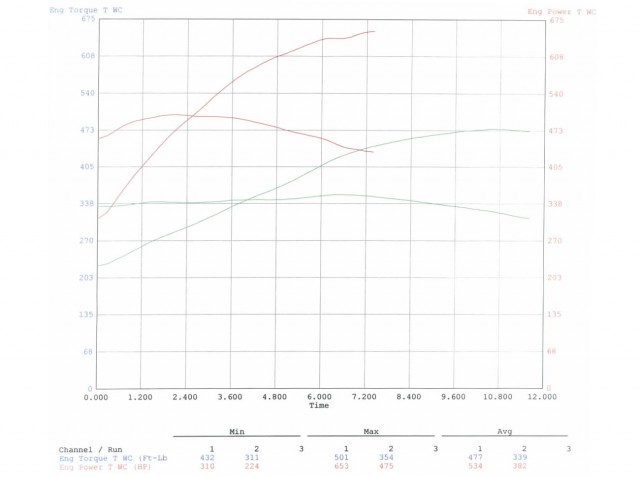 This dyno chart shows the initial dyno numbers in green and the final numbers in pink. The R8 now reaches its peak horsepower at 7.2 seconds rather than the 10.8 seconds it used to take to reach its maximum horsepower.
This R8 is ready for some action, but because of the heavy snowfall and poor road conditions in Calgary at the moment, the owner will not be driving it until spring.