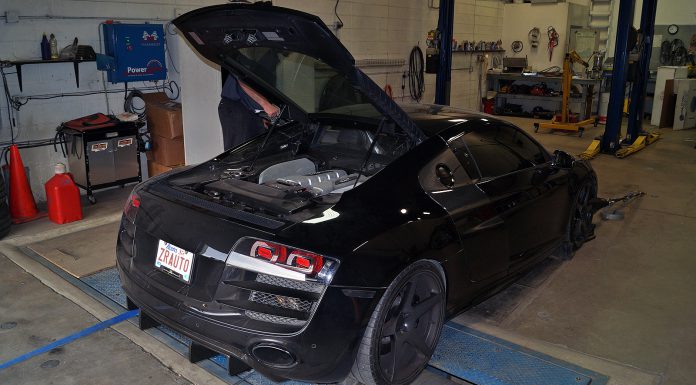 The V10 Audi R8 is a well-balanced car featuring comfort, power and style. It utilises a 532 crank horsepower 5.2L motor based on Lamborghini's Gallardo LP560-4 to power the car from 0-100 km/h in under 3.9 seconds. This particular R8 from Calgary, Alberta, Canada, is about to be outfitted with a VF Engineering supercharger upgrade to give it some more power however.
[youtube]https://www.youtube.com/watch?v=GpKaf6gGamE&[/youtube]
The owner of this R8 has already done a significant amount of work to the car. Currently the car has a Stasis ECU tune for 93 octane fuel, K&N air filters, Capristo valved exhaust and H&R lowering springs.
On the outside, the car features blacked-out ADV.1 wheels, de-badged exterior, R8 GT taillights and diffuser and a custom third brake light unique to this car.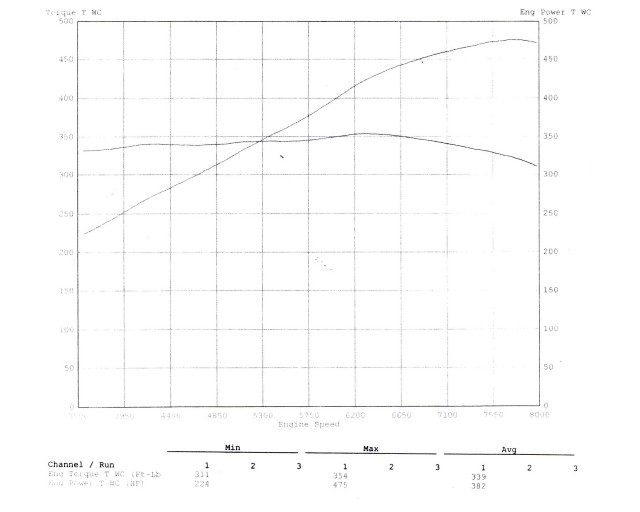 The car, being upgraded at ZR Auto, was strapped to the dyno for a few baseline runs to use as a benchmark for the VF Engineering supercharger. After a few dyno pulls, the car produced 475 wheel horsepower, or 590 crank horsepower. Next the car is going to be stripped down and outfitted with its new power upgrades. Then it'll be taken to the dyno again to see how much more power can be produced.