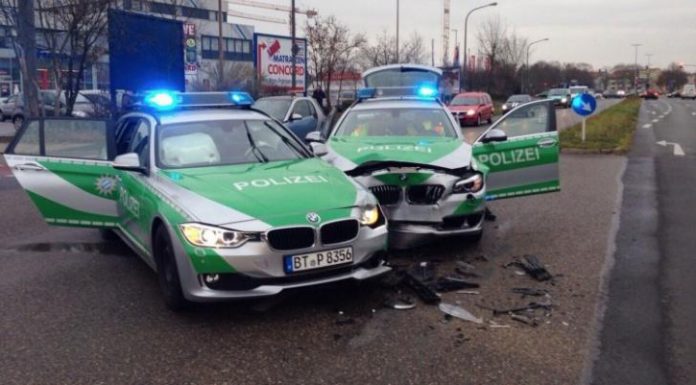 A BMW 3-Series Touring and a BMW 5-Series Touring, both owned by German police, have crashed into each other while responding to a bank robbery.
The crash happened outside a bank in Bamberg after the panic alarm was set off in the bank at 1:45pm in the afternoon. The two BMWs rushed to the scene but ended up colliding right outside the bank.
Apparently the drivers of the two police cruises couldn't see each other because there was a large truck blocking the view. No injuries were reported but the cars did sustain some rather serious bruising.
[Via World Car Fans]