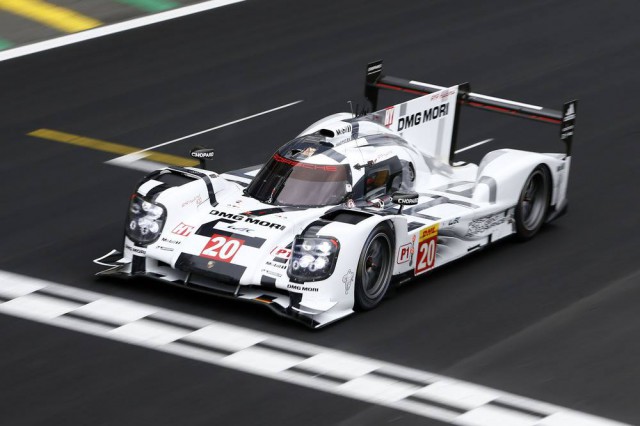 Mark Webber is recovering in hospital today after a very heavy accident in Sunday's six-hour race in Sao Paulo which came after he clinched pole position for the last race of the season.
With less than half an hour to go, Webber, who shares the Le Mans Prototype with Timo Bernhard (Germany) and Brendon Hartley (New Zealand), crashed heavily into the barriers at the fast last turn of the lap. He was taken to the medical centre and later transferred to a hospital in São Paulo.
Webber spent the night in the local hospital where he underwent further checks. He sustained bruising and a concussion.
He said, "I'm quite sore this morning and am pretty bruised and have got a stinking headache. I've got no recollection of the accident or how it happened – the team is looking into the details to find out more. Thanks to the medical team at the track and here at the hospital who did a great job and are looking after me very well.
"On a positive note it's great that the boys in the other car managed to bring home the victory which is a fantastic way to finish off the season. I'm already looking forward to getting out there again next year, Webber said.
The Australian is still under care at the hospital but is set to return to the UK later this week.
[youtube]http://youtu.be/kxVt21YEnBk[/youtube]
It was a bitter-sweet day for Porsche as the team also achieved its biggest success of its debut season, clinching their maiden win with the Porsche 919 Hybrid in the final race of the 2014 FIA World Endurance Championship in Brazil with the driving trio of Romain Dumas (France), Marc Lieb (Germany) and Neel Jani (Switzerland), who finished the race behind the safety car at the wheel of the winning car.
Update: Former F1 racer Rubens Barrichello posted the following picture of Webber in the Brazilian hospital.