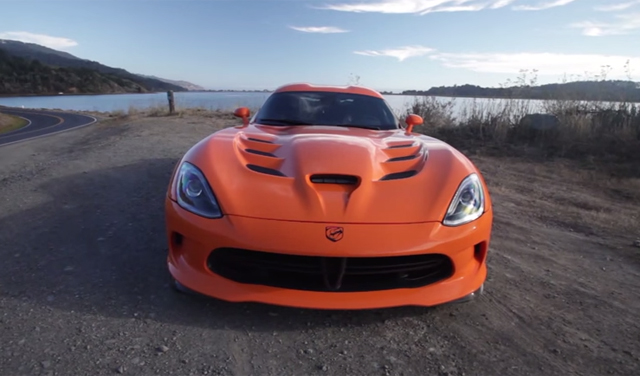 The Dodge Viper has always been portrayed as an American muscle car that is willing to bite your head off at every opportunity. With the latest-generation car – now rebranded the Dodge Viper after a few years as the SRT Viper – the car can be a truly incredible sports car with almost unbeatable bang-for-your-buck performance.
To see how Dodge's latest and most track-tuned Viper TA performs, Matt Farah recently headed out onto the streets and as you could imagine, was thoroughly impressed with the potent and brutal sounding V10-powered car.
[youtube]https://www.youtube.com/watch?v=ONCglqUud0I[/youtube]
Based on the 2013 SRT Viper road car, the 2014 Dodge Viper TA has received various upgrades starting with the suspension which is the most important of all. It comes specifically tuned for the track and is joined with Pirelli P Zero Corsa tyres which are mounted on ultra-lightweight and multi-spoke Sidewinder II wheels. There is a two-mode Bilstein Damptronic suspension system with firmer levels of damping and a smaller spread between modes than what is found on the current Viper GTS models.
Still on the suspension, there are new dampers, springs and road racing derived stabilizer bars which are retuned for optimal on-track performance. The standard aluminium structural X-brace is replaced with a lighter carbon fibre brace that effectively ties the four corners of the engine compartment together and contributes to the 50-percent increase in torsional rigidity and stiffness across the Viper lineup.