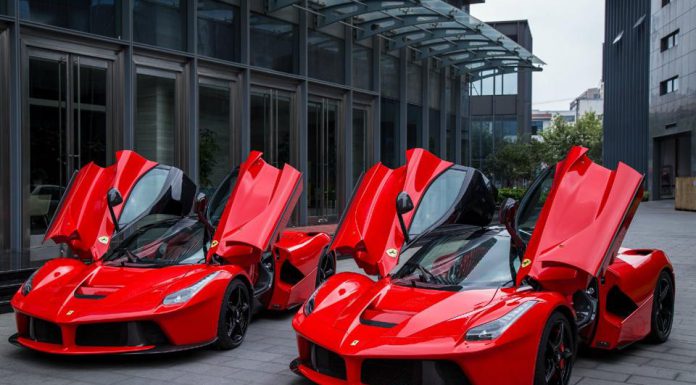 It remains to be seen just how many examples of the Ferrari LaFerrari have been delivered to customers around the world but it is certainly less than half of the 499 strong production run. As a result, the Italian hybrid hypercar is one of the rarest cars on the market at the moment meaning spotting one in public is a feat in itself. However, two almost identically-specced LaFerraris were recently photographed together in Shanghai and the results are breathtaking!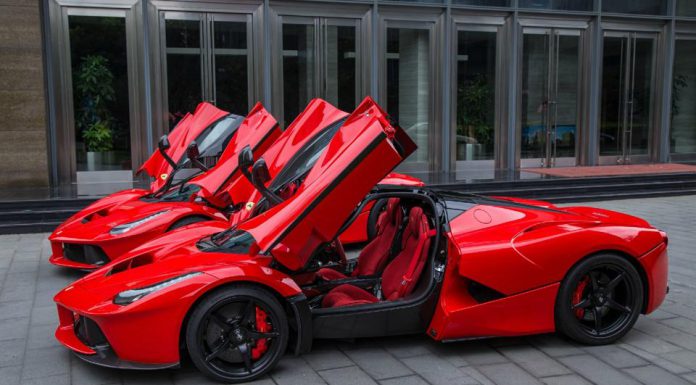 Both of these LaFerraris are finished in traditional Ferrari Rosso Corsa and also feature satin black wheels. Additionally, they both feature the Ferrari shields on the doors, gloss black across the door frames and roof alongside red brake calipers!
As a reminder, LaFerrari gets a 6.3 litre V12 which is connected to an electric motor similar to the system on the McLaren P1. The Ferrari F150 V12 has an output of 789 hp at 9000 rpm and 700 Nm at 7000 rpm while its electric motor has a maximum output of 161 hp and 270 Nm of torque. That delivers a total combined power output of 950 hp.
[Via Yiyang & Simon JN]