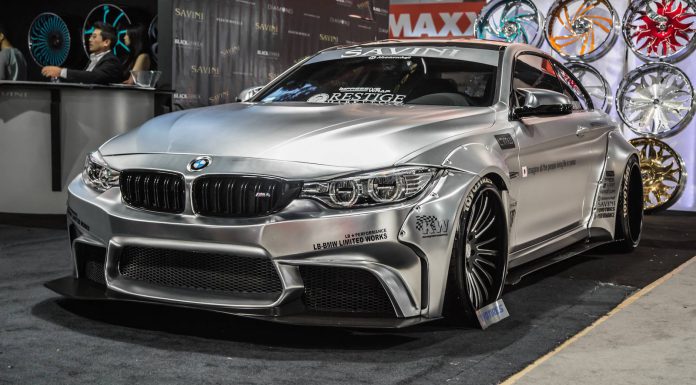 The latest range of BMW vehicles proved to be particularly popular among tuners at SEMA 2014 with many of them dropping jaws far and wide. As this pictures from CarNinja show, it isn't hard to see why!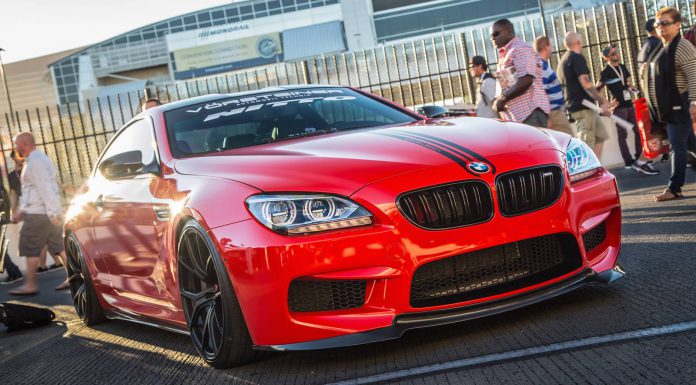 The two most eye-catching were certainly the widebody BMW M4 Coupe from Liberty Walk as well as the widebody Vorsteiner GTRS4 also built around the new M4 Coupe. Despite both feature widebody kits, the two cars couldn't be further apart and when viewed side-by-side, show the different styles of Liberty Walk and Vorsteiner.
Another eye-catching yet much more subdued tuned BMW on display was a gorgeous bright red BMW M6 Coupe once again from Vorsteiner. Rolling on a set of matte black Vorsteiner wheels and adorned with a Vorsteiner front splitter, it was one of the meanest looking BMWs at SEMA 2014!
[Via CarNinja]