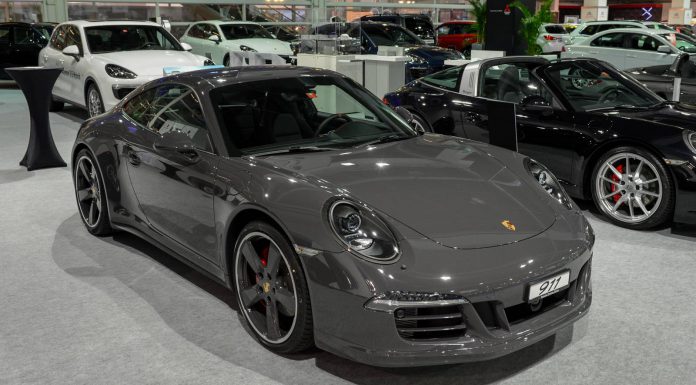 Friend of GTspirit, David Kaiser recently visited Auto Zurich 2014. One of the show highlights was this, the Porsche 911 Carrera 4S "Exclusive Swiss Edition". It received its premier this week at the Zürich Carshow 2014 following initial details released in August this year.
The Porsche 911 Carrera 4S Exclusive Swiss Edition is a limited edition model. Only 14 cars will be produced for the Swiss market. The unique aspects are cosmetic in nature. The Porsche 911 Carrera 4S Exclusive Swiss Edition receives a Sport Design Steering wheel with red stitching and red 12 hour marking, black leather interior with red accent stitching, special doorsills with an illuminated Swiss flag and a brushed aluminium dashboard cover with etched logos.
Porsche will also offer a range of options as standard for the Exclusive Swiss Edition including a 2+2 year warranty, the X51 package, PDK, a Sport Design front fascia, Sport Design mirrors, Black headlights (PDLS), 20 inch Sport Classic wheels painted in exterior color and Sport PASM.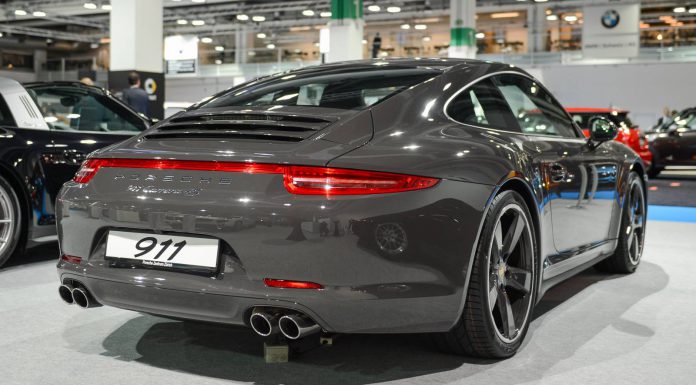 The exterior colour is PTS "Grauschwarz", the same shade used on the classic 997 GT3 RS MkII. The price? A cool CHF 233,000 (around 195'000 Euros by todays exchange rate). A high price for the exclusivity, although we suspect all 14 cars will fly off the forecourt quicker than Porsche can deliver them!