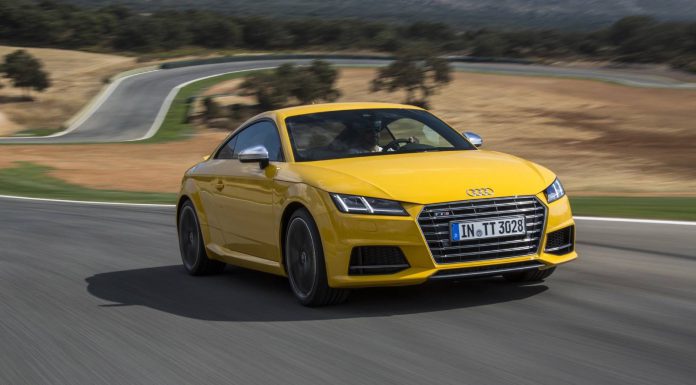 Like any large business, Audi knows they need to spend money to make money. That's why the luxury automaker has invested over 1 billion euros in new plants in Mexico and Brazil this year and has plans to invest another 22 billion through to 2018. But a new report indicates Audi's spending outweighed the gains from sales in the third quarter of this year, causing profitability to slip.
Audi's profit in the third quarter fell to 9.2 percent this year, compared to 9.4 percent during the same time period in 2013. By comparison, rival luxury automaker Mercedes-Benz saw profitability jump from 7.6 percent to 8.6 percent year-over-year. Despite this, the brand still predicts it will experience a "moderate" gain in revenue, which totaled 49.9 billion euros last year.
Audi's quarterly sales were up by 7.2 percent to 429,295 cars, mainly due to high demand for SUVs such as the Q5, but the brand has seen its sales lead over Mercedes shrink so far this year. After nine months, Mercedes sales trail Audi by 103,494 units from 118,110 a year ago. Analysts say Mercedes fresher product lineup could help it close in on Audi, even though the brand has performed well considering its ageing products.
"Audi has fared much better than expected with its ageing line-up," Frankfurt-based analyst Juergen Pieper said. "Mercedes is at a more favorable spot in its model cycle."